Women from Paris took over Vigil for Öcalan
The Freedom for Öcalan Vigil, the longest protest organised by Kurds in Europe, has been taken over by a new group on its 361st week.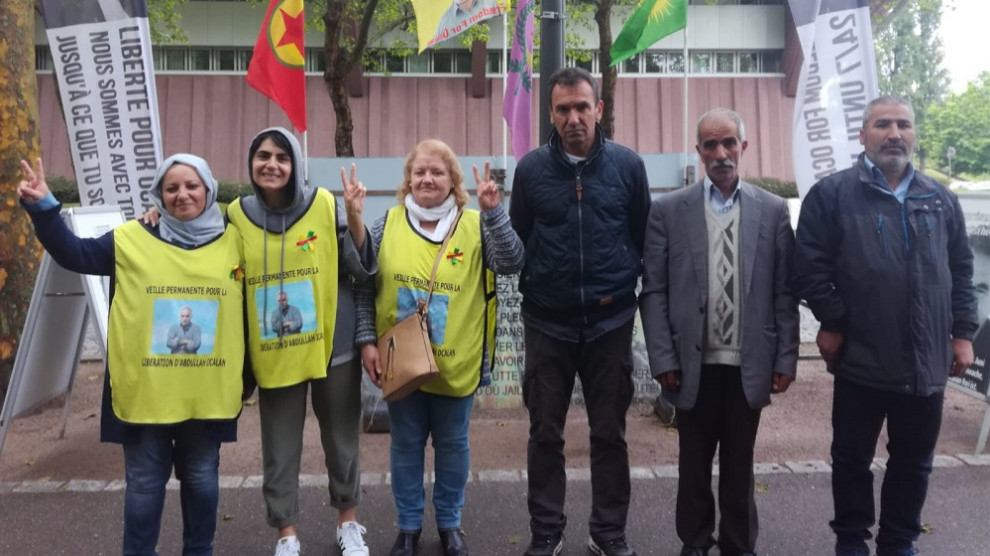 Women from Paris took over the Freedom for Öcalan Vigil this week, which is week 361. 
The Vigil began 7 years ago, in 2012, in front of the European Council in Strasbourg.
The new group, took over the Vigil from three from Kurdish activists from the Germany city of Oldenburg. This weeks the group includes members of the Paris Women's Movement, Eylem Firar, Şenay Ayhan and Hatice Kütük.
Speaking on behalf of the group, Senay Ayhan condemned the isolation against Kurdish People's Leader Abdullah Öcalan. She reminded the recent visit by the Committee for the Prevention of Torture (CPT) to Öcalan, but pointed out that isolation remains in place. 
Around 2,000 Kurdish activists living in Europe have joined the Vigil since 25 June 2012 when it first began demanding freedom for Öcalan.