Women in Binarê Qendil start 25 November activities
Women made a press statement on 25 November in Binarê Qendil, and issued a call to fight together against oppression.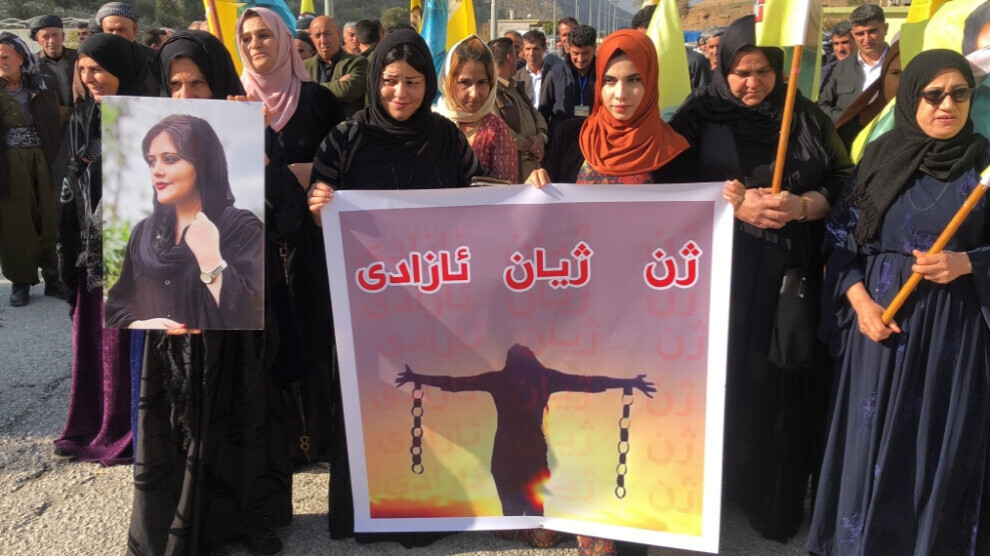 Women in Binarê Qendil launched the 25 November International Day for the Elimination of Violence Against Women with a press statement.
After a minute's silence in memory of the Kurdistan Revolution Martyrs, Awaz Ismail made a speech on behalf of the Kurdistan Women's Freedom Movement-RJAK. Calling on all women in the world to reclaim their freedom, Awaz İsmail said: "Women face harassment, death and arrests every day. They want to break our will and impose their own culture. Women should stand together against this oppression as a unit."