Women in Hatay protest murder or Pınar Gültekin
The reaction to the murder of Pınar Gültekin, a university student who was killed in Ula, province of Muğla, continues.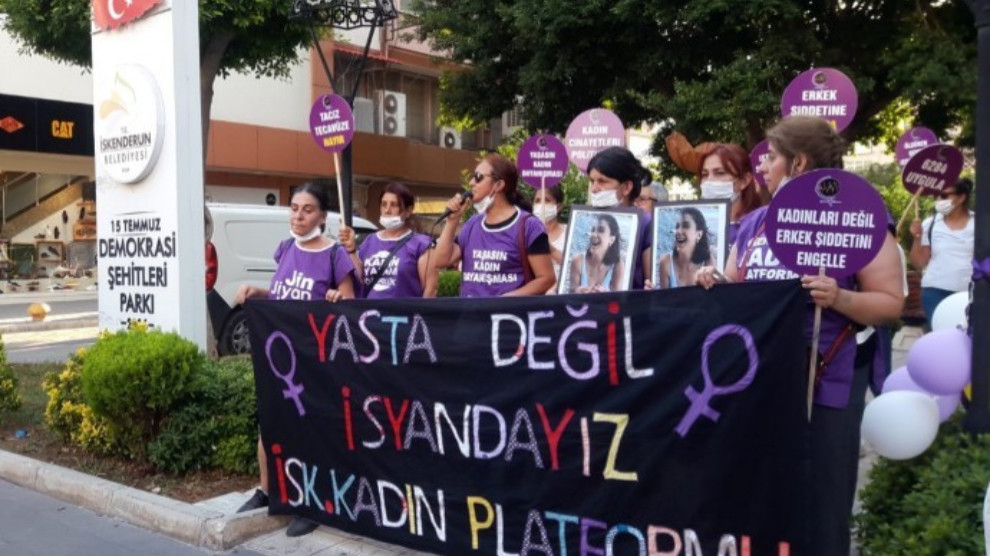 Women on Thursday have protested against the killings by taking action in various cities.
The Iskenderun Women's Platform condemned the murder of university student Pınar Gültekin, who was murdered in Ula, province of Muğla.
Women took to the streets behind a banner saying 'We are rebelling'.
Belgin Ayrancı Kartal, a member of Iskenderun Women Platform, said that women want to live not to die. Stating that they could not breathe from male violence and massacres, Kartal added: "We won't give up our freedom and life. We will never leave the streets, neighbourhoods, lecture halls, court rooms."