Women in Paris protest Turkish attacks against Kobanê
SKB France protested the murder of 3 women following an attack carried out on Tuesday by the invading Turkish state in the village of Helîncê in Kobane.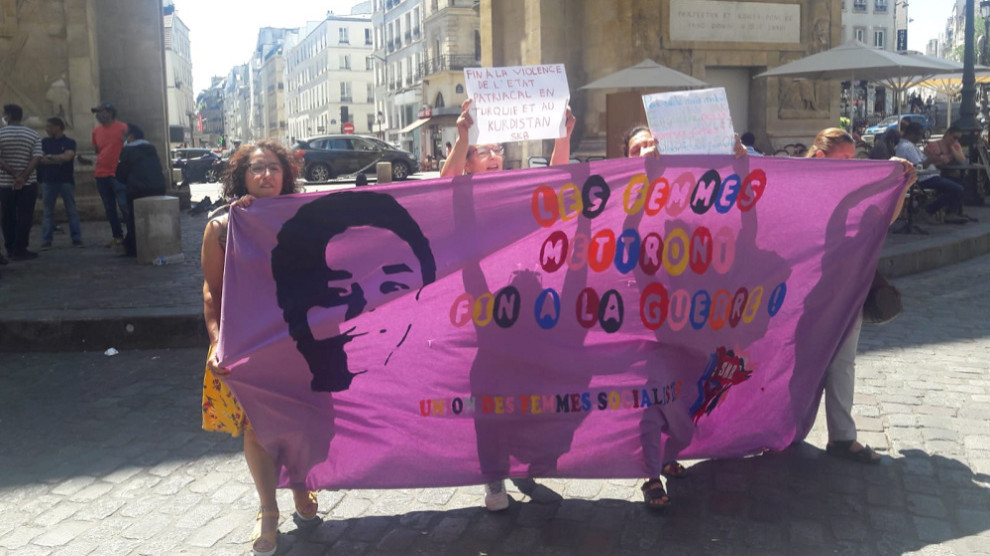 Women from SKB, who gathered in the Strasbourg Saint_Denis Arch, pointed out that the massacres of women by the fascist Turkish colonialism know no limits.
The SKB activists carried a banner with the picture of MLKP guerrilla Ivan Hoffman, who was murdered by ISIS mercenaries in Rojava.
The march ended in front of Kemer.