Women in revolt against violence in Istanbul
Despite police obstructions, a determined women's demonstration took place in Istanbul on November 25. "We are in revolt against male-state violence" was the motto of the alliance demonstration.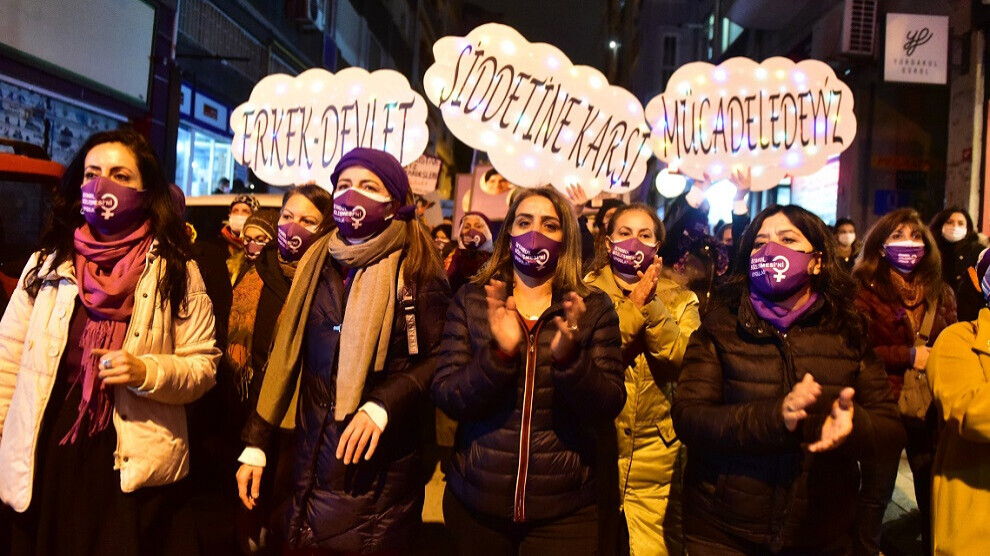 At a demonstration in the Kadikoy district of Istanbul on the occasion of the International Day for the Elimination of Violence against Women, women made clear their resistance to state and male violence. "The only guarantee for our lives and the rights we have fought for, is ourselves," they said.
The women walked from different places in the district to the ferry terminal square and had to overcome several police cordons. Due to expected clashes with the police, the activists had refrained from demonstrating in the central Taksim Square in advance in view of the pandemic.
Despite constant obstruction by the police, the demonstrators managed to gather in front of the Osmanağa mosque with pictures of murdered women and walk behind a banner with the inscription "We are in revolt against male-state violence". They shouted "Jin Jiyan Azadî" (Women, Life, Freedom), "No men's justice - real justice!", "Femicides are political", "Men kill, the state protects the perpetrators", "Even at night the street belongs to us" and "Long live the women's solidarity".