Women living in Maxmur Refugee Camp protest murder of Jina Amini
Women living in Martyr Rüstem Cudi Refugee Camp protested the murder of Jina Amini.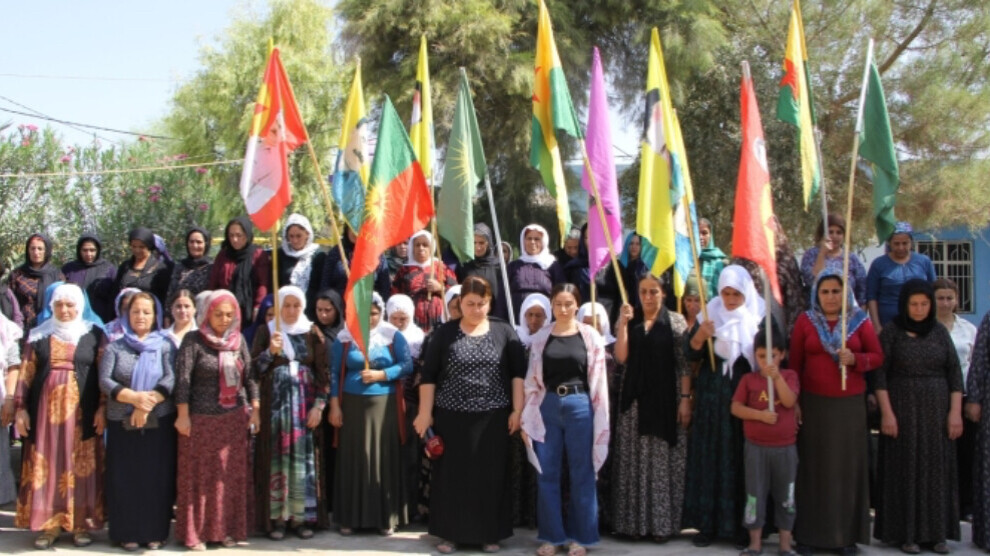 The women of Maxmur protested the torture and murder of young Kurdish woman Jina Amini by the Iranian state.
The meeting started with a minute's silence for the martyrs. The statement read by teacher Zozan Bilen said: "The policy of oppressing women can be seen everywhere. On 13 September 2022, a Kurdish woman named Jina Amini, who was visiting Tehran was arrested by the morality police on the grounds that she did not wear the hijab properly. She was tortured and murdered while in custody. The Iranian regime, which does not make any effort to protect women's rights, exposes women, children and society to oppression."
The statement continued: "As women living in the Maxmur Refugee Camp, we express our sorrow for the murder of Jina Amini from East Kurdistan. We express our condolences to all women who struggle against the violence of men, especially within their families. On the other hand, we commend women who stand as one voice by Jina Amini with the slogan 'Jin, Jîyan, Azadî'."