March 8 celebrated in Ankara
Women in Ankara marched from Kolej Square to Sakarya Square to celebrate International Working Women's Day.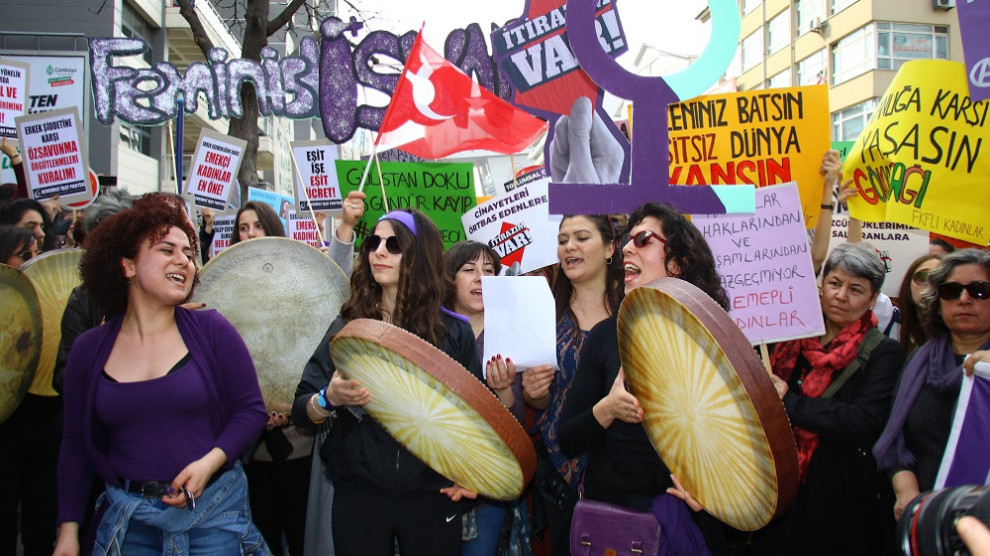 In Ankara, women came together at Kolej Square with the slogan "We are standing all over the world for our labor, identity, freedom, life and peace".
Women who wanted to organize a march were blocked by the police. The police stated that there would be no permission to do over Gökalp Street. Women reacted and police opened up the road.
A statement was made in three languages, Kurdish, Turkish and Arabic. The statement said: "Women resistance is shaking the whole world. Women all over the world are fighting against the exploitation of their labor, the imposition of flexible-precarious working conditions, racism, violence and murders of women. As women living in this land, we are part of such a great resistance and we are everywhere on the streets. We, women, know that the AKP government targets our lives with endless misogynist policies."
The statement added: "They want to erase women from politics. They attack the municipalities where co-chairmanship is implemented by appointing trustees. They try to intimidate all women who struggle, especially Kurdish women, by arresting women politicians. They are subjected to inhuman treatment. Despite all these, women are increasingly struggling against anti-misogynist policies both inside and outside."