Women politicians against attacks on HDP: "You can never intimidate us!"
Women protested the release of Muhammet Eren Sütçü who attempted to perpetrate a massacre in the office of the HDP in Istanbul, saying, "We are addressing the perpetrators once again; you can never intimidate us."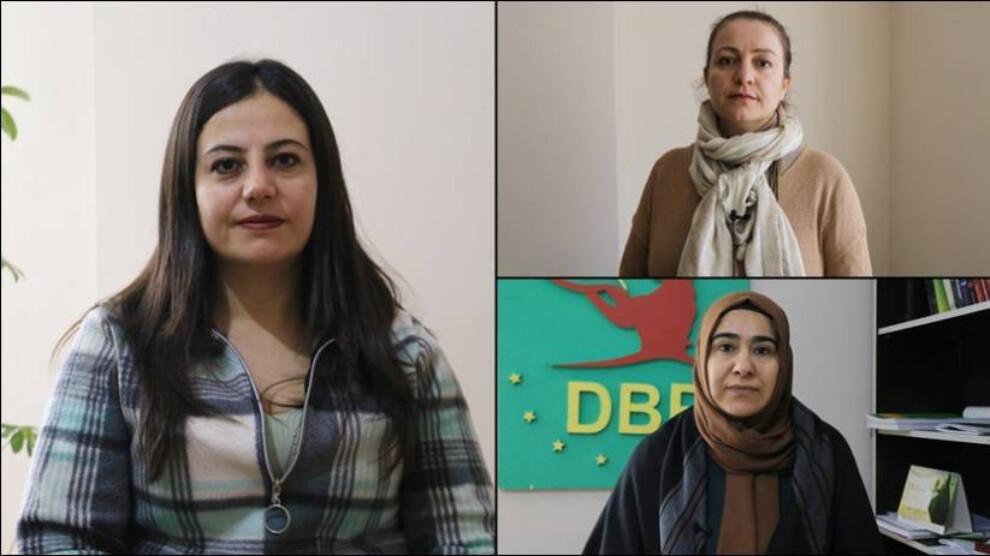 Muhammet Eren Sütçü, armed with two pistols and a bread knife, entered the office in Istanbul's Bahçelievler district around noon on 28 December under the pretext of wanting to join the HDP. When tea was served, he tried to fire one of his weapons without success and injured a party member with his knife. Another HDP activist was injured when he tried to stop Sütçü, who poured hot tea on him. The attacker, who initially fled, was discovered shortly afterwards in a nearby bakery and arrested.
Despite death threats made to the HDP members present and the carrying of at least one firearm - the other pistol is said to be a scare gun - the public prosecutor's office is not investigating Sütçü for attempted murder, but only for threatening with a weapon and slight bodily harm.
The 3rd Criminal Chamber of the Istanbul District Court released Muhammed Eren Sütçü on Monday after 6 days in custody. No reasons have been given for the release as the investigation file is covered by a secrecy order.
Opposing the release of the perpetrator, women politicians said, "Under the umbrella of the HDP, we will continue to struggle against all racist and fascist attacks till the end. We will resist and never step back."
Deposed co-mayor of Tuşba, Ayşe Minaz, said, "As Kurdish people, we are aware of the reasons for his release. They literally said to the perpetrator, 'Go, fulfil your duty and come back'."
Remarking that the AKP makes all opponents a target, Minaz urged all politicians in the country to display democratic reflexes in a common struggle and expose such attacks as if they themselves were targeted.
'We will keep our struggle going till the end'
Indicating the systematic attacks against the HDP, Van Provincial Co-chair of the party, Handan Karakoyun, said, "We see desperation in the face of the resistance of our party. It is very obvious that they cannot stand the HDP confronting repression, pressure and arrests. A photo showing the attacker in the Grey Wolves office has emerged. It is not a coincidence that the attack came before the trial of the murderer of Deniz Poyraz. It was certainly a planned attack. We will continue to struggle under the umbrella of the HDP against all racist and fascist attacks. We will resist and never step back."
'You can never intimidate us'
Van Provincial Co-chair of the Democratic Regions Party (DBP), Gülderen Varlı, expressed that the DBP, as a component of the HDP, will always stand against these attacks. "As part of our struggle for democracy and freedom, we will never step back in the face of such attacks. The court awarded the perpetrator so that he can complete his unfulfilled duty. If the gun had not misfired, a massacre would have taken place there, in the same way Deniz Poyraz was killed in Izmir. We do not accept the release of the suspect", said Varlı. Addressing the perpetrator and instigators, she stressed, "You can never intimidate us."