Women protest against femicide in front of Russian base in Kobanê
Demonstrations in protest at Turkey's killing of three women in Kobanê continue.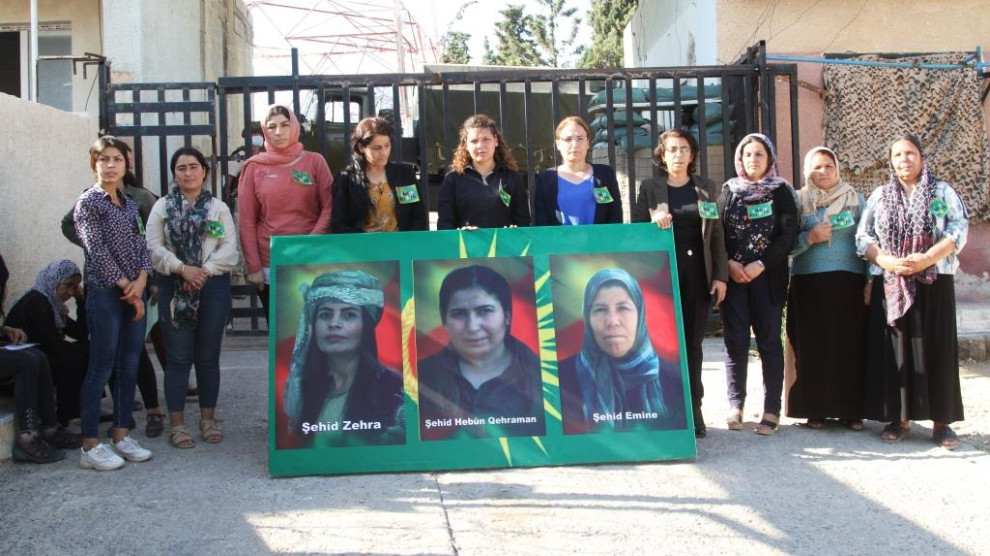 On 23 June, three activists of the women's movement in north-east Syria were killed in a targeted drone shelling by Turkey in the village of Helincê (Halinja) near Kobanê. Zehra Berkel was a leading member of the women's organisation Kongreya Star, Hebûn Mele Xelîl and Amina Waysî were also active in the women's revolution in Rojava. Protests against the targeted killing of the three women have continued since in Rojava, North-East Syria, Kurdistan, Europe and beyond.
Women from Kobanê have staged a demonstration on Saturday in front of the Russian military base located on Mount Izaa to the west of the city. Displaying photos of the three women, the demonstrators condemned the silence of Russia on the targeted killing of civilians.
The people of Kobanê had protested outside the Russian base on Friday as well. A group of demonstrators met with Russian officials and asked them to take action and stop the Turkish state's attacks in North and East Syria.