Women protest femicides carried out by men formally at state service
Women protested femicides carried out by men who are formally trained by the state, and said that they would demand an account of all killings.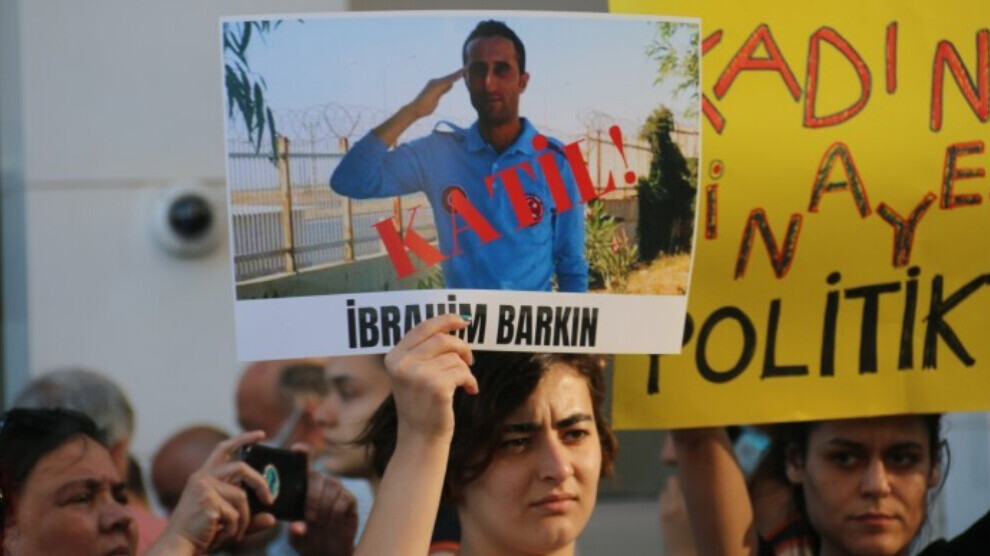 Women Are Strong Together Izmir held a press statement in front of Karşıyaka Pier for Sakine Kültür killed by İbrahim Barkın in Silopi and all victims of femicide.
Killing encouraged, impunity granted
Women said in the statement that organized "evil is spreading everywhere. Rape and killing are encouraged as a war policy and impunity is granted to killers, especially when they wear uniforms."
Referring to the Pınar Gültekin case, the statement said: "During the case, Pınar's private life was scrutinized and something 'justifying' her murder was sought. We will not stop fighting for all murderers to get the punishment they deserve."
The statement also addressed Onur Gencer, who killed Deniz Poyraz in the attack on the Peoples' Democratic Party (HDP) İzmir Provincial Organization and said: "You are an 'officially' trained killer. You entered the HDP building waving your arms. Because the way was paved for you. They [the police] called you 'brother'. They patted your back. But don't worry, the truth has a habit of coming out eventually. One day everyone will know what we know. Deniz's name will live, Deniz's struggle will live."
Addressing Ibrahim Barkın, who raped and killed Sakine Kültür, the women made the following remarks. "We will bring you and those protecting you to account."
The statement recalled that penalty discounts were given to members of the Hizbullah Organization who murdered 165 people, while Nevin Yıldırım and Çilem Doğan, who killed violent men in self-defense, were imprisoned. "We will send male justice to the dustbin of history. We will establish true justice. We will not give up on the Istanbul Convention, our lives, or our rights."