Women's Council of North East Syria urges all women to mobilize
The Women's Council of North and East Syria call to all women to join the international day of action on 12 October with the commitment to stop Turkey's occupation war on North and East Syria and defeat fascism and patriarchy worldwide.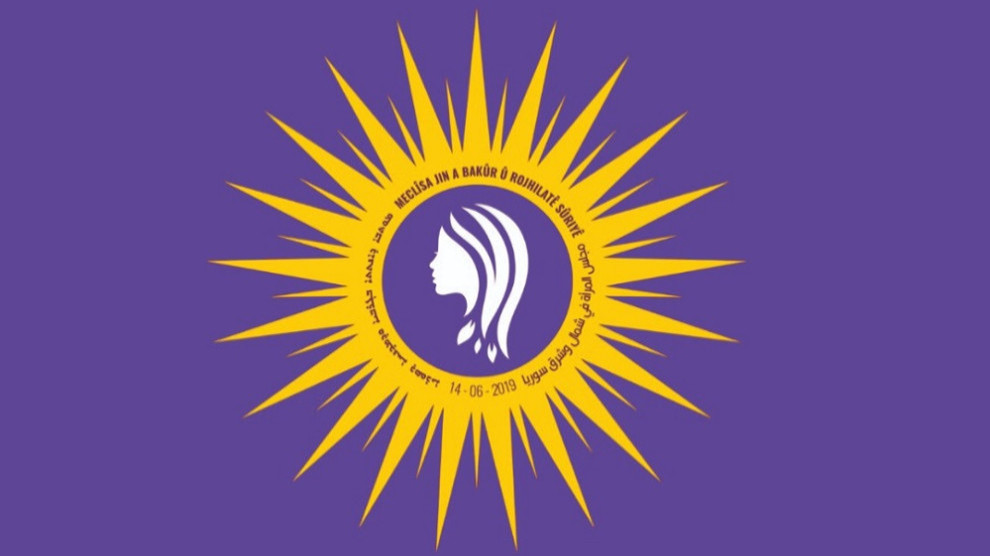 The Women's Council of North and East Syria issued a statement "in the middle of the war that has been forced on our homeland by the Turkish state."
The statement said: "We have witnessed how mothers in our neighborhoods are targeted by Turkish shelling when they go out of their houses to get bread for their families; how a NATO- grenade explosion ripped the leg of 7-years old Sara into pieces and killed her 12-years old brother Mohammed. We are witnessing as Christian neighborhoods and churches are bombarded and our Christian sisters and brothers whose grandparents survived the genocide in 1915 are now murdered by the army of Erdogan's new Ottoman empire."
The statement continued: "We are witnessing how the neighborhoods, villages, schools, hospitals and cultural heritage of the Kurdish, Ezidi, Arab, Syriac, Armenian, Chechen, Circassian, Turkmen and other cultures that are living here communally are targeted by airstrikes and artillery fire. We are witnessing how thousands of families are forced to flee from their homes to seek refuge without having a safe place to go."
Yet, the statement added: "While we are witnessing the first steps of the implementation of Turkey's genocidal ethnic cleansing operation, we are also witnessing the brave resistance of women, men and young people raising their voices and defending their land and dignity. For 3 days fighters of the Syria Democratic Forces SDF together with YPJ and YPG have been fighting successfully in the forefront to prevent Turkey's invasion and massacres. Women and people of all ages are a part of all fields of this resistance to defend humanity and the gains and values of the women's revolution in Rojava."
The Women's Council issued the following demands:
"Stop Turkey's invasion and occupation in North and Eastern Syria immediately
Establish a No-Fly-Zone for the protection of the people's lives in North and East Syria
Prevent further war crimes and ethnic cleansing by Turkish army forces, ISIS, El Nusra and other jihadist killer organisations
Ensure the conviction of all war criminals according to international law
Stop weapon trade with Turkey
Implement political and economical sanctions against Turkey
Take immediate steps for a political solution of the crisis in Syria with the representation and participation of all different national, cultural and religious communities in Syria."