Women take to the streets in Diyarbakir today against racism and sexism
Final calls were made on Friday to invite people to the rally to be held by TJA and DBP in Diyarbakir today.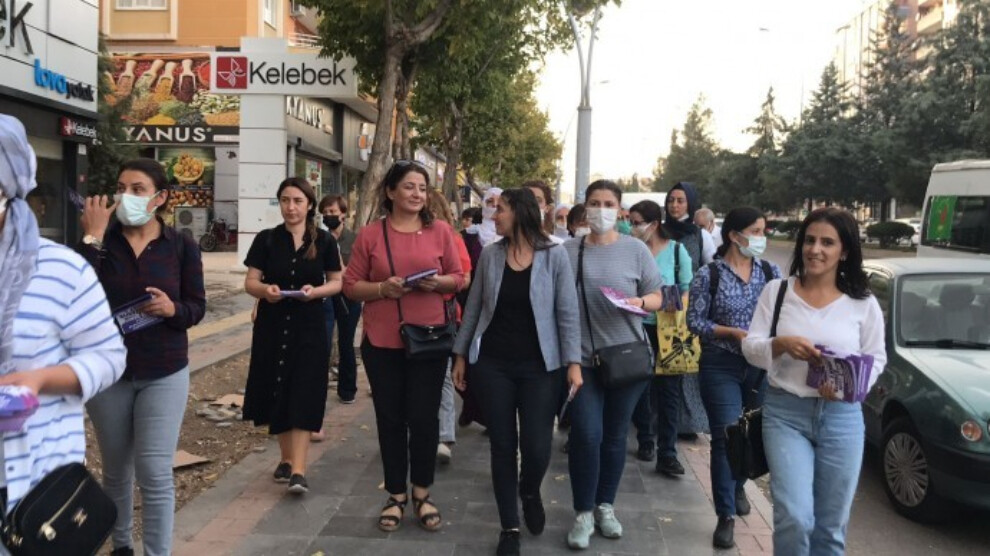 The Free Women's Movement (TJA) and Democratic Regions Party (DBP) went to the borough of Yenişehir, Kayapınar and Bağlar in Diyarbakır to call on people to join today's rally to be held with the slogan "Edi bese! Enough with racism and sexism, now is the time for women's freedom".
Democratic Regions Party (DBP) co-chair, Saliha Aydeniz, also called for participation in the rally.
Aydeniz said: "We women will be at Station Square tomorrow to defend and shout for peace against war, life against death, freedom against isolation. We say 'now is the time for freedom'. We say 'no' to racism and sexism carried out by male state violence against women.
The rally will begin at 1 pm.