YJA Star guerrillas: 2018 will be the year of revenge and victory
YJA Star guerrillas fighting on the front line: 2018 will be the year of revenge and victory.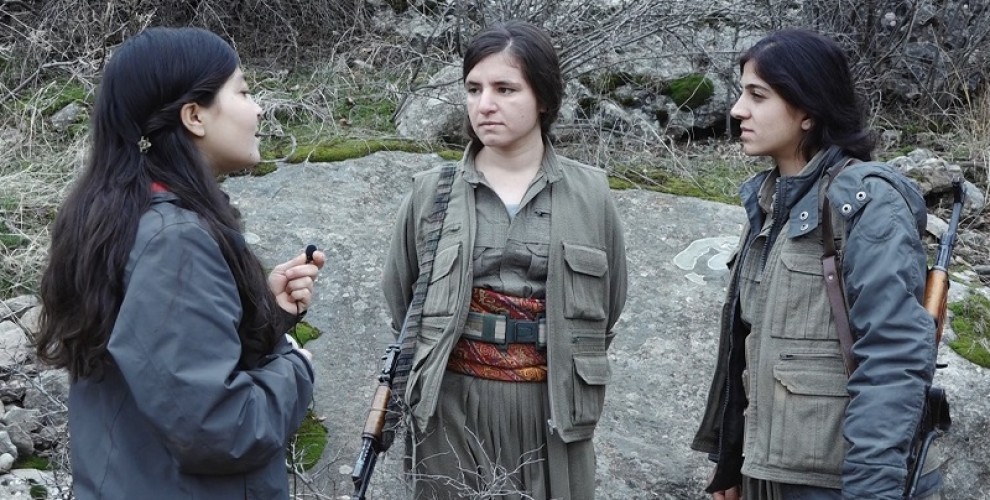 Havin Cirav, Vejin Agiri, Beriwan Merwan and Sarina Servan are fighting against Turkish army in Zap and Zagros areas. They both say that Turkish army is suffering heavy losses in the region and in 2018 it will suffer even more.
Havin Cirav talked about the intensity of the fighting in Zagros and Zap and said that despite its air force support Turkish army could not be effective against guerrilla forces.
"They forget that we are a force which has an ideology and free life philosophy. No matter what it may cost we are fighting for our objectives and we will continue to do so. In that regard various operations and attacks by the enemy on Zap, Zagros and Xakurke areas were foiled. There is still an intense fighting going on and our actions against the enemy continue" Cirav said.
She vowed that female guerrillas will make 2018 a year of victory and achievement.
Vejin Agiri, who has fought Turkish army in Zap said the region became a graveyard for the soldiers and said, "Zap is our land. Its history is full of resistance. It marked great achievements and resistances. As the followers of this legacy we will raise the flag of resistance".
Another guerrilla Berivan Merwan was in Botan region in 2017. She pointed out that Turkish army is trusting its technological superiority but retreats when it meets with the resistance of the guerrillas. She said that 2018 will be the year of victory for Kurdish freedom movement.
YJA Star guerrilla Sarina Servan recalled the intense fighting in 2017 and said that in 2018 the guerrillas will take revenge for commander Delal and Aze and all Besta martyrs.
Guerrillas Beritan Welat and Rojbin Serhat said that the freedom movement will be victorious in 2018.