Young female guerrillas complete training term
32 young female fighters have graduated after completing the Martyr Tekoşin Baran training term in the guerrilla zones.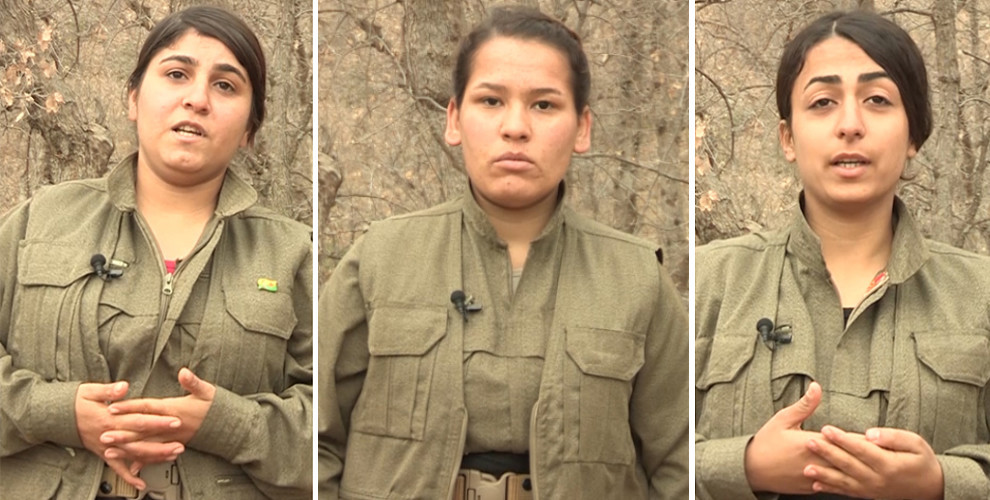 PKK Executive Committee Member Duran Kalkan and YJA Star Central Headquarters Commander Kawenda Herekol were present in the graduation ceremony held on December 24.
PKK Executive Committee Member Duran Kalkan spoke in the ceremony and said: "Fascist barbarians are trying to keep Kurdish daughters and sons away from the struggle through lies and tyranny, but the outcome is clear." Kalkan pointed out the increase in young people joining the PKK.
AMED: "ARMENIAN WOMEN SHOULD KNOW THEIR HISTORY"
Armenian and Arab guerrillas were among the trainees who graduated.
A new guerrilla of Armenian origin Stêrk Amed said: "Women have resisted and been martyred in the fight for freedom. Armenian women should know their history."
Amed said she is an Armenian woman and called on all women: "Armenian, Turkish, Syriac, Arab and Kurdish women should be in the mountains.".
A guerrilla of Arab origin named Roceng stated that women who are exploited should be in the mountains. Roceng said: "We must take Martyr Sara's (Sakine Cansız) resistance as an example and be in the free mountains."
ŞOREŞ: "ALL WOMEN SHOULD SEE THE BEAUTY OF THE MOUNTAINS"
A guerrilla named Delal Şoreş who joined the ranks of the guerrilla from Bashurê (Southern) Kurdistan asked women for how long they were to tolerate patriarchal hegemony over women. Şoreş said women see what their strength is when they reach the PKK.
Şoreş said: "All women should see the beauty of the mountains, and feel it inside."