YPJ General Command pays tribute to martyrs of 25 June 2015
The YPJ General Command paid tribute to those who lost their lives in the massacre organized by mercenaries affiliated with the invading Turkish state in Kobanê on 25 June 2015.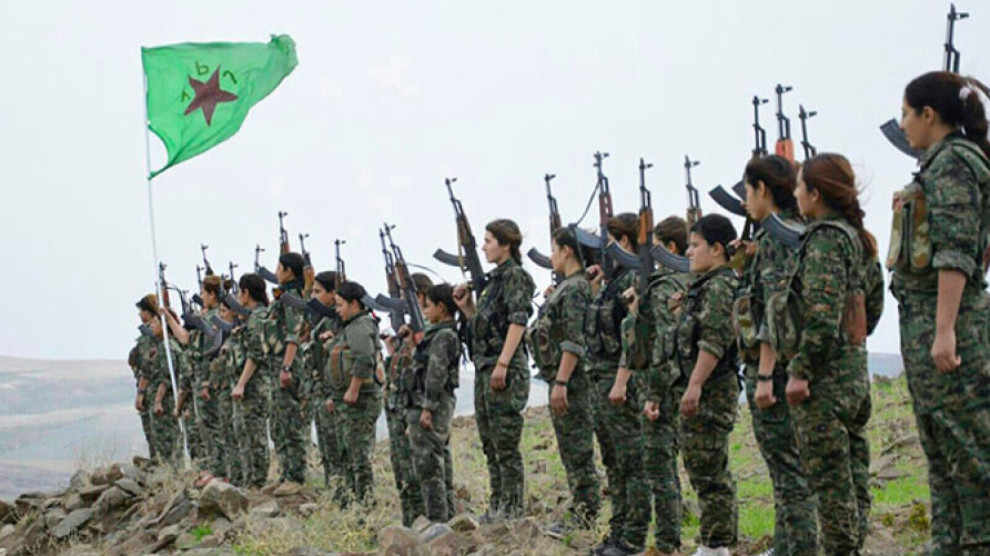 In a written statement, the YPJ General Command said: "We respectfully paid tribute to the YPJ-YPG fighters and our people who joined the caravan of martyrs in the massacre in Kobanê on 25 June 2015. We promise our comrades and our people to protect their struggle, we promise that we will protect their memories and that we will grow and protect the Rojava revolution."
The statement added: "The invading Turkish army targets women who are the driving force of the achievements of the Rojava revolution. It carries out massacre of civilians. On 25 June 2015, the invading Turkish army and its mercenary allies entered Kobanê dressed in YPJ and YPG clothes and carried out a massacre. Our comrades Mitra, Rojava and Sorxwin, who guarded their people against the massacre, fought heroically until their last bullet and equally heroically they fell."
The statement ended with the following remarks: "As YPJ fighters, we say that we will take revenge of this black day, that we will not be unresponsive to any attacks that develop, and that we will follow in the footsteps of our martyrs. We commemorate all our martyrs of revolution with respect and gratitude."
What happened on 25 June 2015
In a combination of suicide missions and attacks on Kurdish civilians ISIS murdered 289 civilians. The mercenaries entered the villages around the city and Kovane dressed in YPJ-YPG uniforms.