Zeynab Jalalian: Women can't be silenced with slaughter, torture, and detention
In a letter she wrote for March 8, Zeynab Jalalian, who has been subjected to severe torture in prison for 15 years in Iran, said, "The more the oppressors escalate the persecution and suffering on me, the more valiant and resilient I become."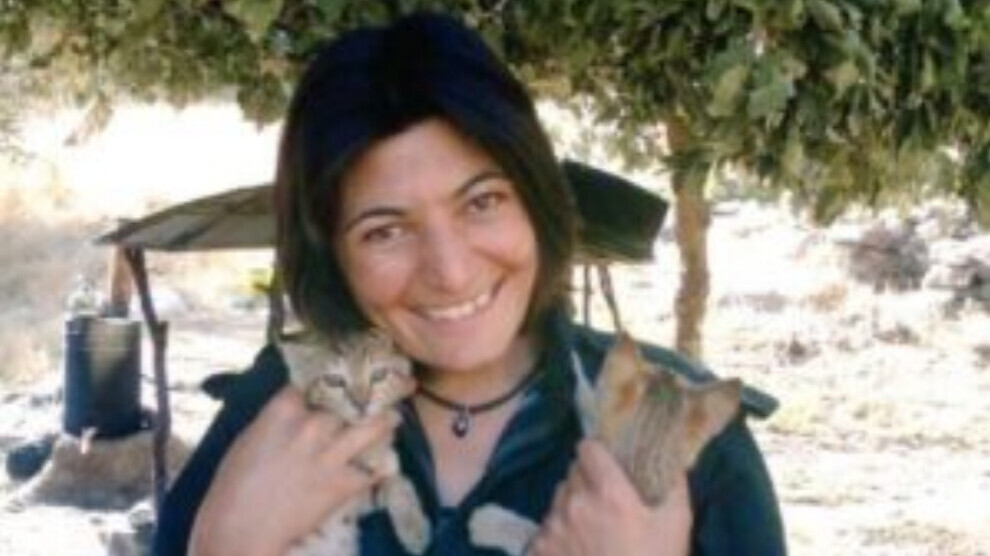 On March 8, International Women's Day, Kurdish political prisoner Zeynab Jalalian, who has been imprisoned in Iran for 15 years and has been tortured and denied contact to her family in the prisons to which she was transferred, wrote a letter. Jalalian detailed the torture she witnessed at the Sepah Intelligence Prison in Kermanshah in her letter published on NuJINHA.
Zeynab Jalalian's letter is as follows:
"I warmly greet my mother on March 8, the women who follow in the footsteps of their loved ones, and all women throughout the world.  When we look back in history, we can see that freedom-loving women have always fought against authoritarian regimes, and on March 8, these heroic women wrote their names in history with their blood. Oh tyrants, can't you see? You won't be able to silence us with slaughter, torture, and detention. When a woman sets out on her road to independence, no amount of pressure can divert her from the route she has chosen."
EXPOSED TO SEVERE TORTURE
"I felt that when I was in the hands of the Islamic Republic's oppressors. My clothes were ripped while I was wearing them, my eyes were closed, my wrists and feet were bound to bars, and I was tortured severely. When the whipcord became entangled under my feet, my legs swelled and hurt. I couldn't feel anything because I was in so much pain. My entire body was numb, I couldn't control myself, and my pants were soaked.
Yes, it's unfortunate, but I don't know personally the people who brought this misery upon me. Oh, people with awakened consciences, you have the right to blame them; there is no other demand but people's freedom and equality. It's their fault; I wasn't like this 10 years ago; this is torture. When they tortured me, all I had left were my thoughts, my ideals, and my hope for the women in need and for the future. If I say that the pen cannot write my sorrow, I will not grow, because I have only told you a portion of my suffering. I hope that today will be a meaningful day of liberation for all women."
UNITED FIGHT AGAINST THE OPPRESSORS
Sometimes I wonder where I am in the world or where I am in time. I can't seem to find a way out, no matter how hard I try. Do I deserve this? Witnessing the murder of people and family and not being able to breathe? War, hatred, hypocrisy, murder, and torture occur at the most inconvenient times, and the oppressor has a reason or a justification for each atrocity, which is the most terrible for me. Say, oh brave and self-sacrificing women, that the fire is hesitant. I don't want anyone to die, not even the oppressors. Let us fight together against the oppressors to push them out of our country. In order to not be ashamed of the women who lost their lives. We have to pay the price for freedom and equality.
SHE WITNESSED THE EXECUTION OF HER FRIENDS
I am Zeynab Jalalian, a Kurdish woman who has witnessed hundreds of crimes done by the Islamic Republic in jails, including being slandered, humiliated, tortured, and, worst of all, the execution of ten of my cellmates. Is there any more agony than this? All these oppressors want is for me to be regretful. How can I repent for all of the torment and persecution I've endured? Believe me, the more cruel and torturous my oppressors are, the more valiant and resilient I become."