Women in Amed publish report on missing student Gülistan Doku
Amed Women's Network Against Violence compiled a report on missing university student Gülistan Doku.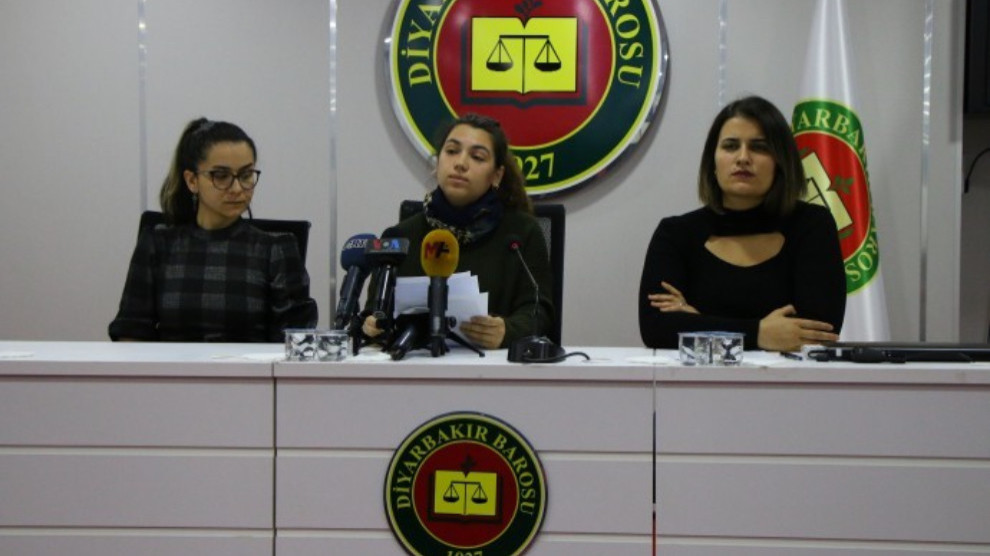 Amed Women's Network Against Violence compiled a report about Gülistan Doku, a second year student at Munzur University Child Development Department, who has been missing for 16 days.
The women prepared the report after a visit to Dersim on 17 January, during which they had a series of interviews. The report was shared with the public at a press conference at the Amed Bar Association Tahir Elçi Conference Hall.
No news of Gülistan since 5 January
Ezgi Sıla Demir, member of the Human Rights Association (IHD) Women's Commission, presented the report.
Demir recalled that after leaving the dormitory where she had stayed on 5 January no news was heard from Doku. Demir added that her family, who is living in Amed went to Dersim and reported that their daughter had disappeared. The Tunceli Chief Public Prosecutor's Office opened an investigation after the family's notification.
However, Demir said that the investigation from the beginning focused only on the possibility of Dogu having committed 'suicide'. Demir added that the possibilities of 'having been killed', 'deprived of her liberty', 'pushed to suicide' or 'been forcibly disappeared' should also have been investigated.
Emphasizing that the environment of chaos and war is favouring the increase of sexual harassment, abuse and women murders, Demir said: "In cities such as Dersim, Şırnak and Hakkari is to be changed, where there is an attempt to change the demographic structure these cases are frequently encountered.
The appointment of too many law enforcement officers in these cities for security reasons, the extrajudicial executions, torture and ill-treatment incidents resulting in impunity, the protection of law enforcement officers actually led to a sort of legitimacy of violence against women under the name of security policies in the region."