Artworks of prisoners in Turkey exhibited in Switzerland
Artworks of political prisoners in Turkey's prisons are displayed in an exhibition in Zurich, Switzerland.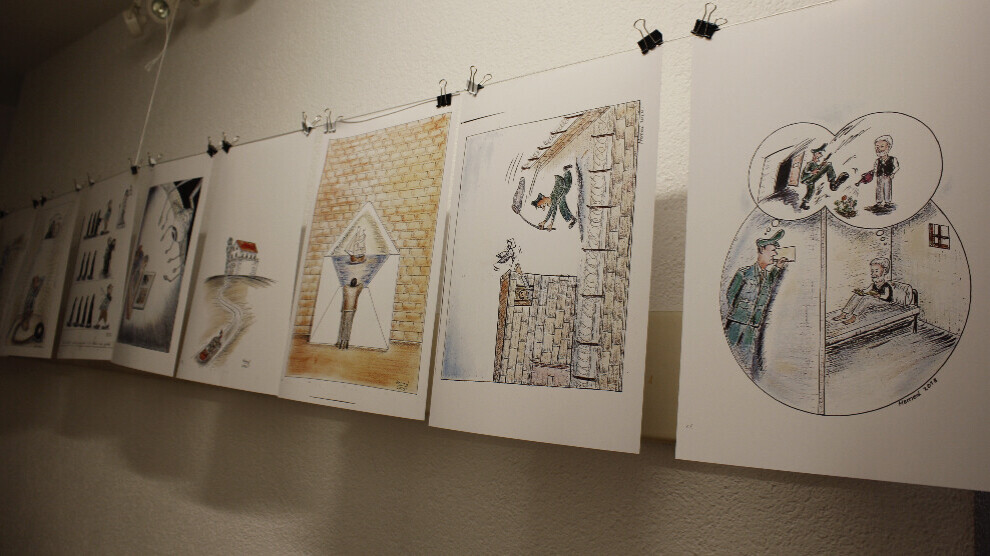 Political prisoners in Turkey continue to produce artworks despite hardships. Prisoners' relatives help these artworks reach audiences or readers.
Ferhan Mordeniz's family is also trying to deliver the poems and paintings he produced in prison to readers and art lovers. This year, not only the artworks of Mordeniz, but also those of five other prisoners have taken their place in an exhibition in Zurich, Switzerland.
Drawings, oil paintings, cartoons, poems and prose literary works produced by political prisoners Aynur Epli, Ferhan Mordeniz, Dr. Ayhan Kavak, Mehmet Boğatekin, Ömer Özdurak and Salih Erol are displayed in the exhibition.
Organized by the Tigris Euphrat Association operating in Switzerland, the exhibition, which aims to show solidarity with prisoners, is held at the Punto d`Incontro Cultural Association run by Catalans in Zurich. Lots will be drawn in an event to become pen pals with the prisoners.
The exhibition can be visited until November 3 at Josefstrasse 102, 8005 / Zurich. A musical concert will be performed on October 29.