Aryen Kom presents "Konserên Tamarayê" music project
Aryen Kom carries out cultural and artistic activities in Van and are now shooting clips that combine the historical and cultural texture of the city with music with the project 'Konserên Tamarayê'.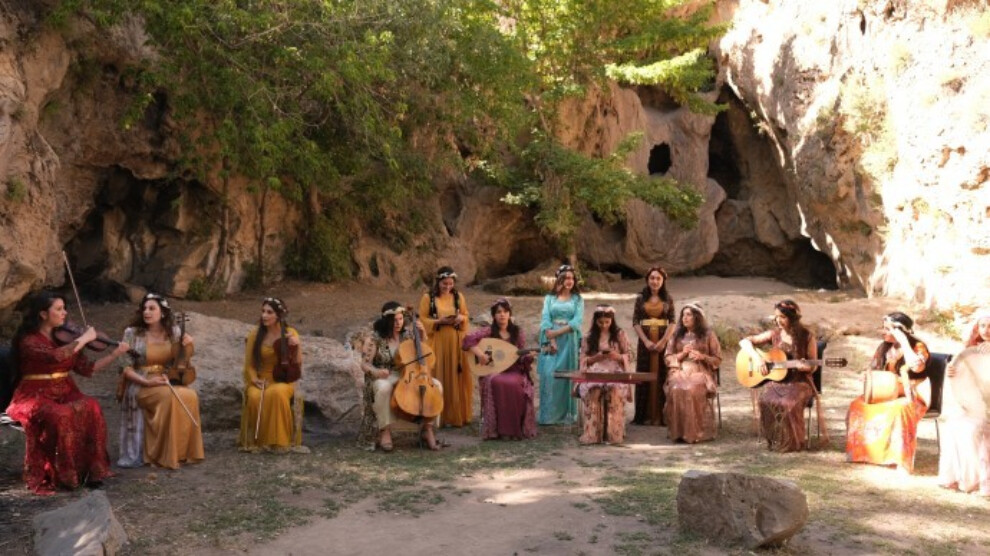 Aryen Kom carries out cultural and artistic activities in Van. They performed songs and shot clips in many historical areas of the city within the framework of their 'Konserên Tamarayê' project. The results of this project will be shared on social media platforms in the next few weeks and include 11 video clips.
Musician Kemal Yıldırım, who is in charge of the project, said: "This project is not limited to music. It also includes culture, history, language, society. We've been working on this for about 2 months and we've finished both the shooting and the music for 11 songs so far. We shot all the works in the historical places of Van. Our work on Red Church, Muradiye Waterfall and Çarpanak Island has been completed and will be published shortly. We think it is a successful project and we want to continue this work."
An introduction to the region
Aryen Kom includes artists from both Van and the region in their works, said Yıldırım, adding that "in the concerts we are bringing together the historical and cultural texture of the city through music and art, emphasizing the importance of the coexistence of language, culture, history. A similar project, Amida Concerts, was held in Diyarbakır. Most of the songs we sing are the songs of Serhat region and Yerevan. We also sing the songs of great artists like Aram Tigran. Currently, there are 24 people involved in this project, but this number can increase to up to 50 people. We want to carry out this work not only in Van but also in other Serhat cities."
Videos to be published on digital platforms
The aim of this project was also to produce music by coming together with artists living in the city and uniting around common values. Yıldırım said: "We have completed the clips, and we will now be sharing them on social media channels. It is very important to us that our work is visible. If young people want to participate in this project, of course, they can join us."