Koma Amara releases new song for the PKK's 50th anniversary
Koma Amara has released a new song called 'Gerîla Me', dedicated to the PKK's 50 years of resistance.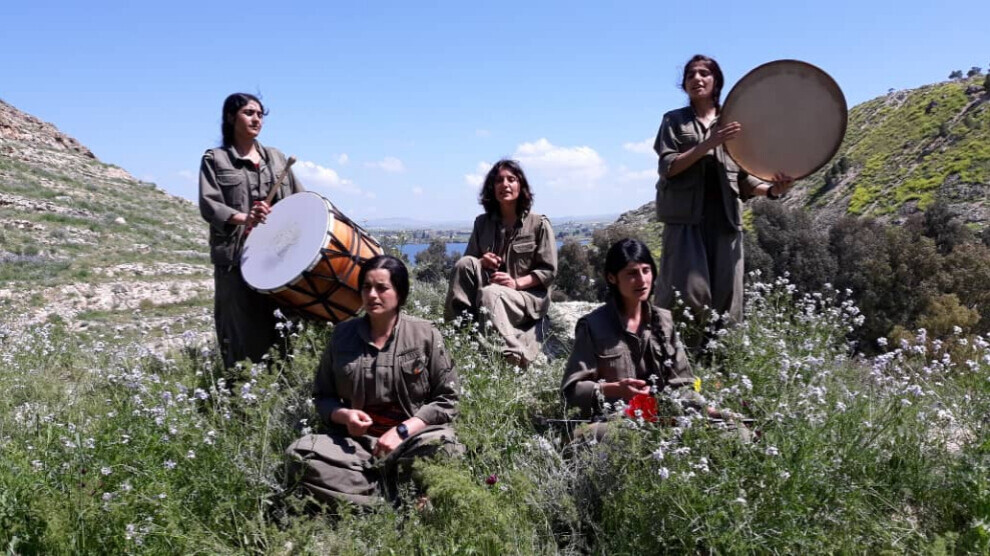 Koma Amara, affiliated with the Women's Culture and Art Movement Kevana Zêrîn, has released a new song called 'Gerîla Me' [Our Guerrilla], dedicated to the 50-year-old resistance of the PKK [Kurdistan Workers' Party). The video of the song features episodes from guerrilla life, describing the PKK's 50-year-old resistance and the guerrilla warfare in the mountains.
Xwezan Harûn wrote the lyrics and music of the song, which was composed in 3 months.
The music band Koma Amara was founded in 2002 and sings songs in different dialects from four parts of Kurdistan.
The group has also composed songs for Kurdish leader Abdullah Öcalan, such as "Apo" and "Apê Me".