Kurdish library opened in Sur, Amed
The library offers a variety of books in Kurdish especially for children and young adults.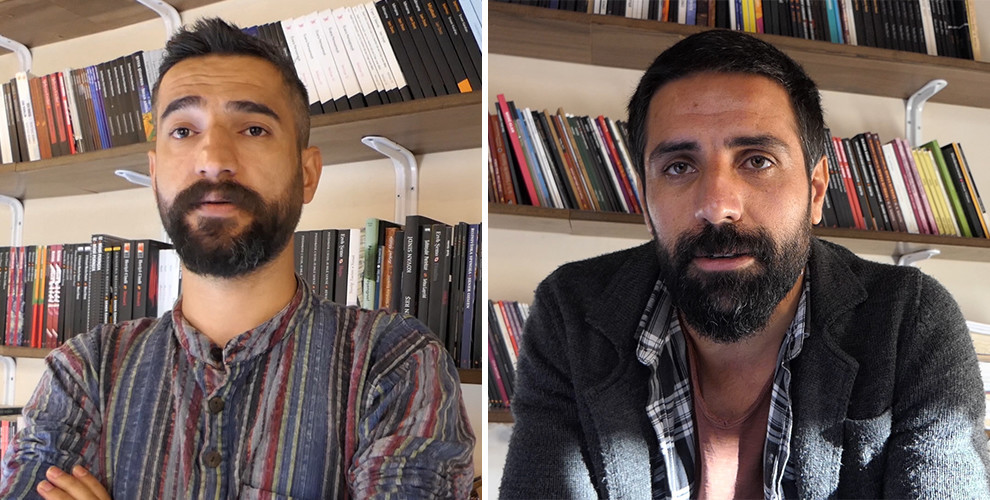 The all-Kurdish books library is part of the campaign launched a few days ago in the city of Amed by the Kurdish Language Platform, conformed by Peoples' Democratic Party (HDP), Democratic Regions Party (DBP), Freedom and Socialism Party (OSP), Kurdistan Democratic Party-Bakur (KDP-B), Kurdistan Democratic Party- Turkey (KDP-T), Kurdistan Socialist Party (PSK), Kurdistan Freedom Party (PAK), Human and Freedom Party and Azadi Movement.
The Platform aims at having Kurdish recognised as an official language. The library in Ziya Gökalp neighborhood has been opened in the spirit of the Platform goals.
Books in the library are in Kurmancî and Kirmanckî dialects.
Ilyas Karagöz said that 7 years ago he had opened an antiquities workplace in Sur, the cradle of history. "Since I was a child - he said - I loved history and art. After I found this place I opened the antiquities market and on the floor above I began to prepare an art gallery. In the art gallery, sculpture, paintings and handicraft works are exhibited. A few months ago, we have decided to add Kurdish library to our art gallery".
A library against assimilation
Karagöz, who started the library work a month ago, said that the work is now over, and that young people are showing great interest in the library.
Karagöz emphasized that the library offers a variety of books for children, novels, poems, stories, dictionary and adventure books.
Reminding how children and teenagers in Kurdistan and Turkey face a huge assimilation policy, Karagöz said: "The future of the country are our children and youth. For this purpose the library offers especially books for children and young people. The Kurdish language is a responsibility for every single Kurd. And it is because I felt this responsibility that I decided to open this library in Amed".
Cuma Karakoç spends four hours a day reading books in the library. "When I was in the village, they taught me Turkish, and it was later on when I learned Kurdish. We were subjected to a policy of assimilation. And it is to counter this assimilation that we have to learn our mother tongue first. Young people should learn how to read and write in Kurdish".