The Pomegranate Festival: An ancient tradition
Yarsan is one of the oldest syncretic religious beliefs in Kurdistan.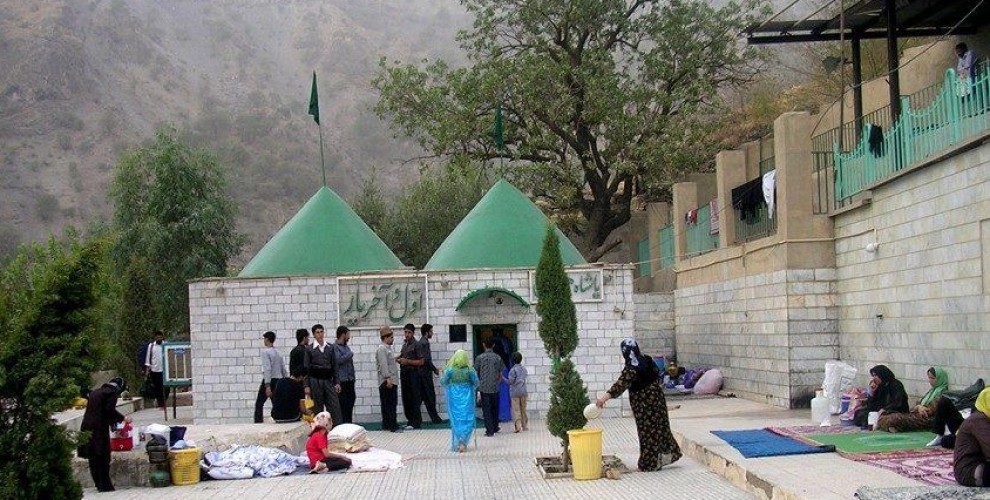 The Yarsan philosophy is closely related to the Alevi faith and philosophy. It is a belief based on nature, society, nature and social laws and traditions.
To show their respect and closeness to nature and society, the Yarsanis, who celebrate all seasons, celebrate the products they obtained from nature through these feasts.
Autumn means Pomegranate Festival for the Yarsanis. Pomegranate is one of the last fruit to ripe. The Yarsanis salute with this festival the first part of the year while at the same time welcome the second part.
The Pomegranate Festival, which is celebrated at the end of October every year, started on Monday and will last for three days, ending on Wednesday.
Xawenkar
The Pomegranate Festival begins as a religious ceremony and is celebrated in a festive mood. The Pomegranate Festival is called Ayinê Yari.
Ayinê Yari means brotherhood ceremony. Flowers, vegetables, products are taken from nature in all their colors. Therefore, all the sacred ceremonies and feasts take their names from nature, from products offered by nature to society.
The three-day Pomegranate Festival takes the name of Xawenkar.
According to the Yarsanis belief, Sultan Sahak and his friends were blocked in the Mireno cave in Shinawa, Halabja. After three days the friends broke free and ended up as guest at a poor woman's house. She only has one rooster but happily shares it with Sultan Sahak and his friends.
This event took place about 700 years ago. Since then Xawenkar feast is celebrated with roast meat and rice.The feast of Xawenkar is celebrated as the feast of victory and salvation for Sultan Sahak and his friends.
After the presentation of food and pomegranates, the prayers are read from the book of Yarsan.
After the food is eaten and pomegranates offered, the Tambur (drum) groups consisting of hundreds of people begin to play the drum which is a sacred symbol of Yarsanism.
The festival of Xawenkar is celebrated at the grave of of Bābā Yādgār, one of the Pir of the Yarsani, in Kermanshah Province.
Another important shrine is that of Sultan Suhak in Sheykhan near Perdīvar bridge, also in Kermanshah Province.
An ancient belief
The Yarsani follow the mystical teachings of Sultan Sahak. Sahak founded the syncretic religion in the late 14th century in western Iran. The total number of Yarsanis estimated at around 2,000,000 or 3,000,000.
From the Yarsani point of view, the universe is composed of two distinct yet interrelated worlds: the internal (Batini) and the external (zahiri), each having its own order and rules. Although humans are only aware of the outer world, their lives are governed according to the rules of the inner world.