Time for Hope, a day in Milan for Abdullah Öcalan
A meeting and a concert for Abdullah Öcalan will take place in Milan on 13 September.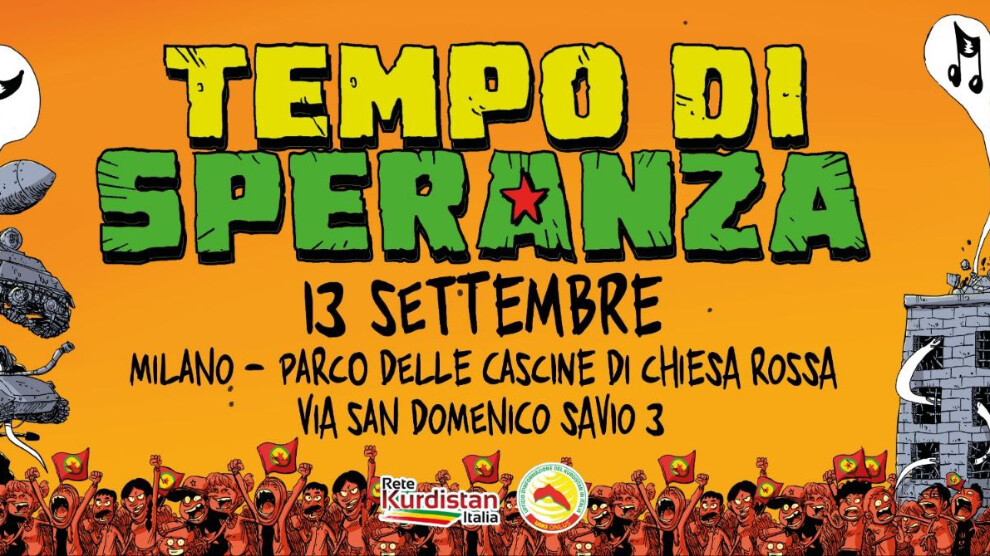 A meeting with well-known writer Zerocalcare will take place in Milan on Wednesday 13 September. The meeting will be followed by a concert. The afternoon of activities is being organized as part of the initiative "Time for Hope" to demand freedom for Abdullah Öcalan. 
The initiative will be held in Milan, at the Cascina Rossa Church Park, Via San Domenico Savio, 3 in the presence of artists and academics who will give their contribution to reiterate the urgency of a solution of peace, freedom and, above all, justice.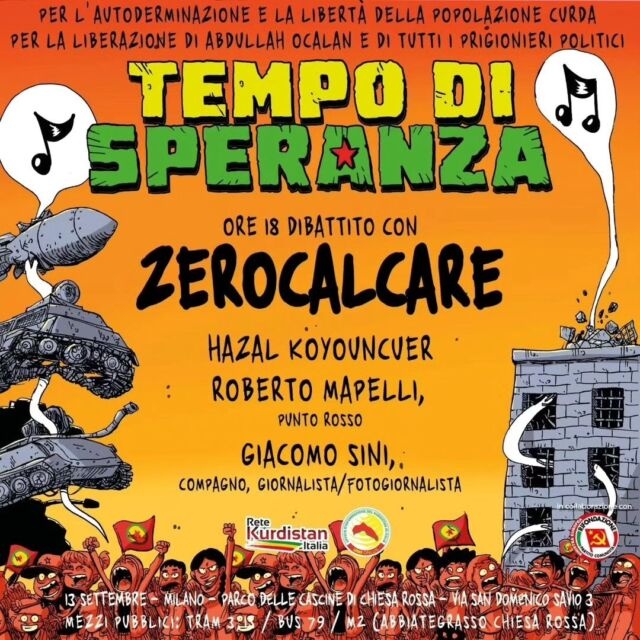 In his website, Zerocalcare wrote: "With these few lines we want to invite you to the day of cultural and political mobilization scheduled for 13 September, in support of the liberation struggle of Kurdistan, for the liberation of Abdullah Öcalan and all political prisoners and to continue to denounce the violence and the abuses committed by the Turkish government and its associates."
Zerocalcare added: "The Kurdish leader Abdullah Ocalan has been detained on the prison island of Imrali, in total isolation, since 15 February 1999. For over two years there has been no news about his prison conditions and his state of health. He is not allowed to communicate even with relatives and lawyers. The last contact, a phone call lasting a few minutes with his brother, dates back to more than 29 months ago."
Zercalcare continued: "We therefore want to act at this moment and accept the invitation to organize visibility initiatives that continue to keep attention high on this latest contemporary tragedy and that above all convey the important messages and practices of democratic confederalism and jineoloji: Self-determination, self-defense, equality, emancipation and participation."
The program of the event is as follows:
6pm Debate with:
ZEROCALCARE
Hazal Koyouncuer
Roberto Mapelli, Punto Rosso
Giacomo Sini, journalist/photojournalist
8pm Concert with:
Alessio Lega; Marco Rovelli; Berfin Demir; Renato Franchi; Asti Abdo; Rap Caverna Posse; Yung Paninaru; Ellie Cottino and Assalti Frontali.