Vejîn, a capaign for the revival of Kurdish culture
A concert by the Koma Ma group took place in the city of Hakkari as part of the Vejîn art and culture initiative.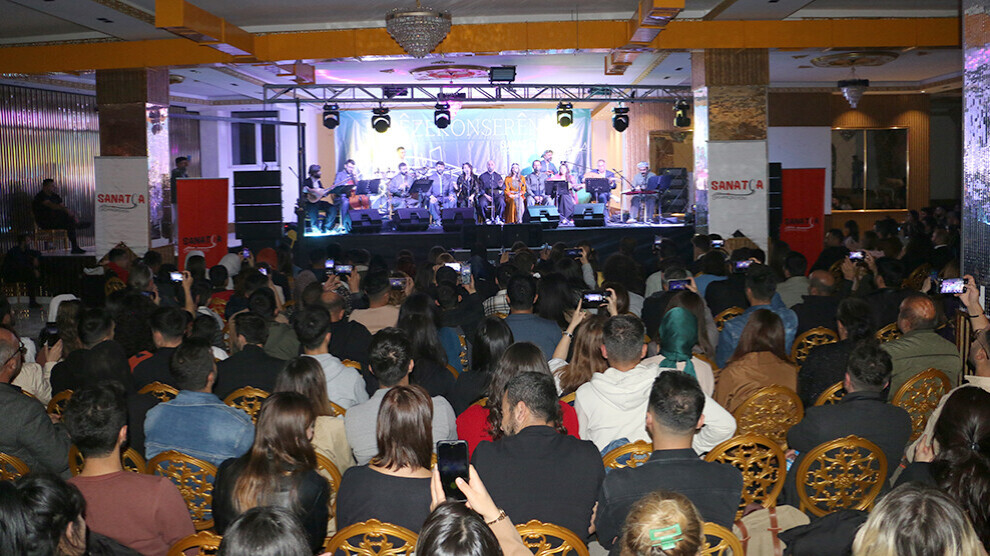 A concert by the Kurdish group Koma Ma took place on Monday in the city of Hakkari (Colemêrg) as part of the art and cultural initiative "Vejîn" ("rebirth" or "resurrection" in Kurdish).
Many people attended the concert, including representatives of HEDEP, of the trade unions KESK and DISK as well as members of the teachers' union Eğitim Sen. Hundreds of residents of Hakkari were also present.
Mesut Gever, the singer of Koma Ma, gave an opening speech and spoke about the work of the music group: "We want all children, young people and women who wish to develop further in the areas of culture, art and music to attend our music school. After an exam, all applicants are trained in their desired area. We provide students with scholarships so that they can finance their staying in Amed during their training."
Concert dedicated to Jina Amini
The music group dedicated their songs to the Kurdish girl Jina Mahsa Amini, who was murdered by the Iranian morality police, and to all women who are resisting.
Koma Ma sang Kurdish songs such as "Fadîkê", "Yar gijlokê" and "Govende".
The Vejîn campaign
The Vejîn campaign has been running since 30 September and was launched with a festival in Yüksekova (Gever). This was followed by a women's culture festival in Batman (Êlih) and a concert in Tatvan (Tetwan). Most recently, the artists visited Nusaybin (Nisêbîn). The artists organize festivals in the towns and villages they visit as well as activities such as theatre plays, concerts, children's workshops, panel discussions and picture exhibitions.
The campaign is about the defense and revival of Kurdish culture and its values, which are acutely threatened by the Turkish state's assimilation policy.