YPS-JIN claim action in Sakarya: 4 soldiers dead, 12 wounded
YPS-JIN stated that they carried out an action against the armoured vehicle carrying Turkish soldiers in Sakarya, Adapazarı district on 9 July. 4 soldiers were killed and 12 were wounded, 3 of them heavily .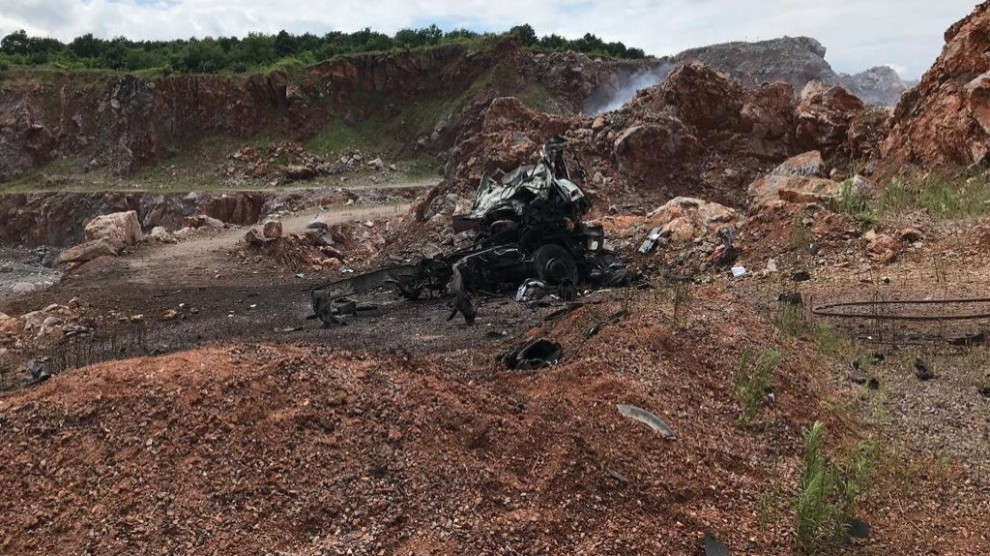 In a written statement, YPS-JIN Hizan Garzan Revenge Unit said it carried out the action in memory of Mazlum Tekdağ (Mazlum Jiyanda), who fell martyr in the air attack on Medya Defense Areas on 1 October 2019.
The statement added: "We carried out an action using a special technique to hit the armoured military vehicle in the Taşkısığı, Adapazarı district. As a result of this action, 4 soldiers were killed and 12 soldiers injured, 3 of them heavily. The armoured vehicle was completely destroyed."
The statement reminded that "the Turkish state is bombing the mountains of Kurdistan every day, killing civilians. It attacks the children of Kurdistan by attacking cemeteries."
The statement also recalled the victims of Cizre, brutally murdered by the Turkish army during the siege of the city.
The statement underlined: "Our people should know that the Turkish state is spreading false news through their private war media. They try to cover up the actions and this is the biggest indicator of how helpless the Turkish state is. The AKP-MHP regime is on the verge of collapse. By raising the fight with the spirit of Cenga Heftanîn operation, we will deal the final blow to the AKP fascism.
As YPS -JIN, we invite everyone, especially the resisting women, to take part in this act of revenge and deal the final blow to fascism."