95 percent of Lake Urmia has dried up
Drying up of Lake Urmia will not only affect the environment but also may pose a security risk and thus no government may maintain power in Iran, a former Iranian government official said.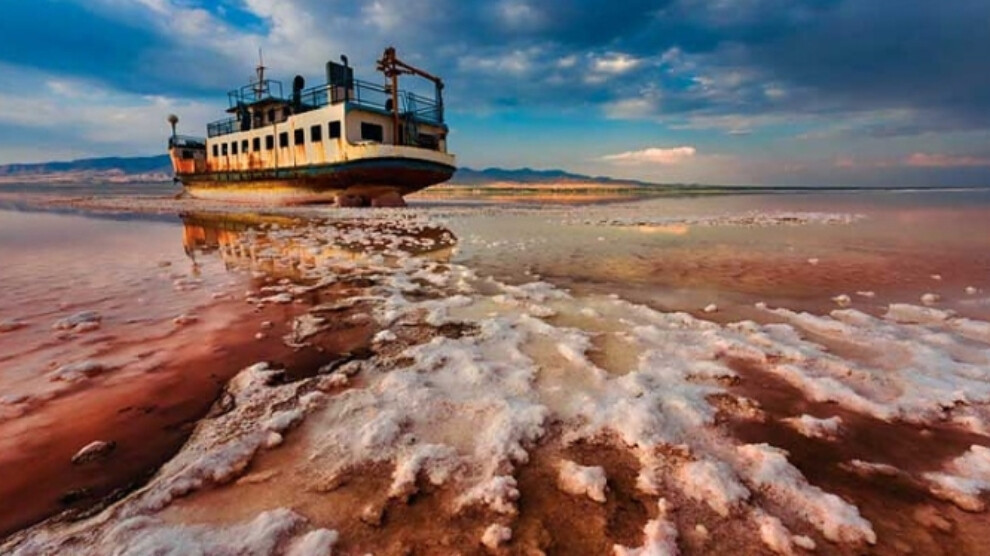 The water level in Lake Urmia in East Kurdistan is decreasing due to drought.
Isa Kalanteri, former head of Iran's Environmental Protection Agency, said in a statement that if Lake Urmia dried up, the Iranian government could face security problems and no government would be able to maintain its rule in Iran.
Kalanteri pointed out that there are 30 billion tons of salt in the lake, warning that salt rains would affect the region if the lake dried up. "Cities close to the lake, such as Tawaz, may be evacuated as a result of salt rains. The project to evacuate this city would cost a trillion dollars," he said.
Kalanteri condemned the Iranian government for not worrying about the dangers that the lake may face. "In 1990, environmental experts warned that Lake Urmia would dry up. However, the government did not pay heed to these warnings."
According to a report by the Urmia Disaster Operations Administration, 95 percent of Lake Urmia has dried up.
Experts say that a full drying up of the lake would cause salt storms or salt rains. The surrounding agriculture and living areas would also be destroyed.