AKP mayor orders to cut down poplar trees in Edremit
The AKP mayor of Edremit ordered the cutting down of poplars in the region cleared under the pretext of increased allergies from the pollen.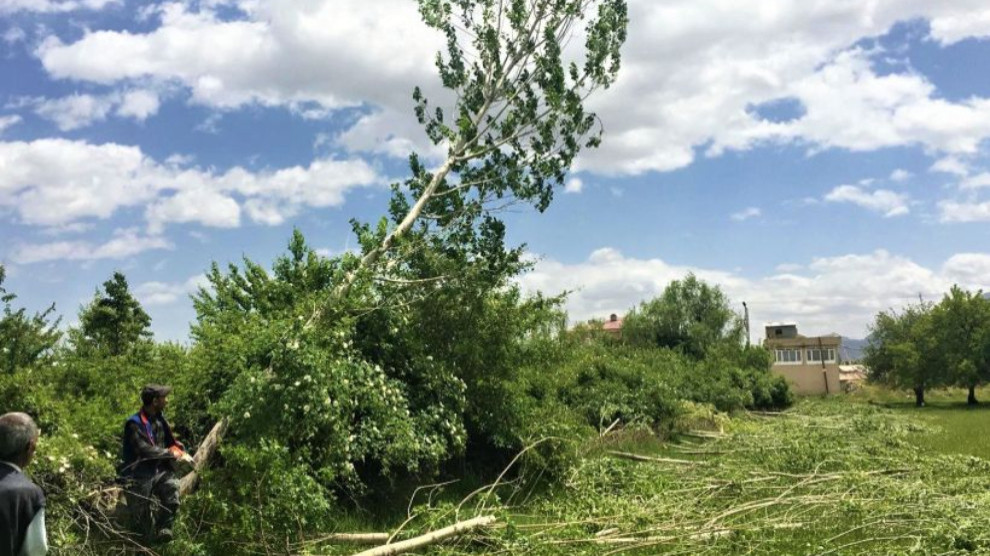 The district of Edremit on Lake Van is known for its poplar forest. Now the AKP city council has ordered to cut down trees, saying the action needed to fight allergies to pollen.
AKP mayor Ismail Say has cut thousands of trees. The previous AKP administration had already cut down many of the trees there.
The AKP rules in Edremit without any democratic legitimacy. The ecologically-oriented HDP was unable to take up office despite the election victory in the 2019 local elections.
Co-mayor Gülçan Kaçmaz Sayyiğit had won 54 percent of the vote but her dismissal by way of an emergency decree was used as an excuse to avoid giving her a mandate. AKP politician Ismail Say was then appointed mayor in her place.
Fatih Şahin of the Mesopotamian Ecological Association (MED), also closed by decree, expressed his concerns, saying; "The thought that Van will be left without trees in a few years is scary. What kind of solution is it to cut down these beautiful trees? It is a real massacre of nature. And it will affect the entire society."