AKP-MHP government systematically slaughters forests in Bitlis
The AKP-MHP government is systematically slaughtering forests to turn the entire Hizan into a military base.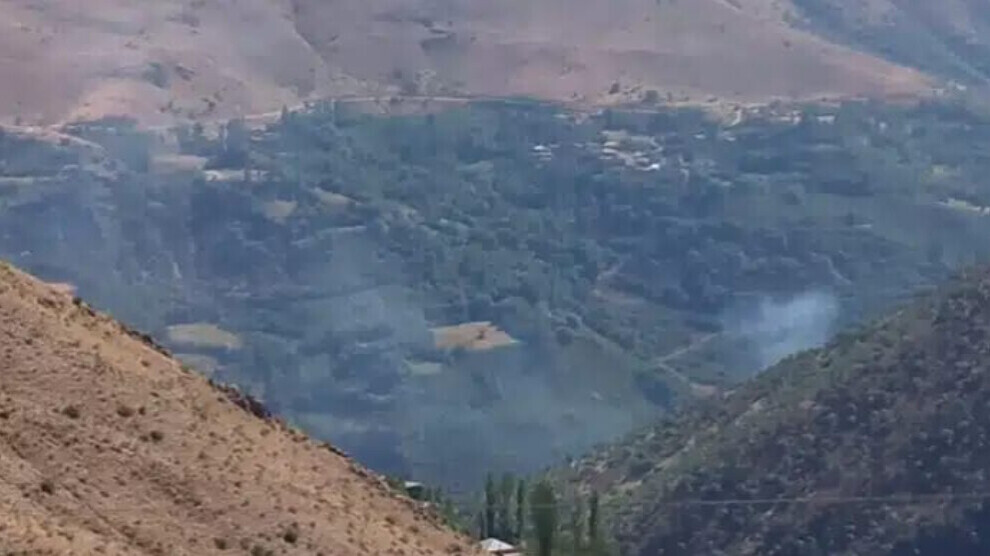 Tree cutting continues after the curfews imposed in July and August in the villages of Hizan (Xîzan) in the province of Bitlis (Bedlîs). According to local sources, trees are cut down especially at night and more than 10 to 15 trucks of trees are cut down and taken away every day.
Bitlis is one of the regions where Turkish soldiers deliberately destroyed forests. Approximately 90 percent of the forests in Bitlis and its districts, whose mountains, valleys and plains were covered with forests until the 1990s, were burned or cut down. The Turkish state, which never stopped the destruction of the environment in Bitlis, accelerated it even more during the AKP-MHP government. The Turkish army burned and continues to burn tens of thousands of acres of forest in Bitlis and its districts, especially between 2020 and 2023, under the name of military operations.
The Turkish army destroys forests by starting fires every year in the name of "security". In particular, the forested lands around the police station became the target of the soldiers. Forests are set on fire, especially before all military operations.
Trees removed from their roots with buckets
In Hizan, which was recently declared a prohibited area, tree felling continues, carried out by soldiers, village guards and people cooperating with the state.
On 2 June, a curfew was declared in many villages and hamlets, such as Harat, Akunus, Govan, Lanilan, Xûlepûr, Kekulan, Sureh, Pertawan, Kuran and Ureh, all in the province of Hizan. After a ban on entry and exit to these settlements, the area called "Fındıklık Forest" was declared a "Special Security Zone" on 14 July. During the operation, hazelnut trees in the village of Xûlepûr were uprooted by diggers brought to the area, and thousands of trees were destroyed, paving the way for military operations and the building of roads.