Dersim Bar Association to file a criminal complaint on Hozat forest fire
Demanding an air and ground response to the Hozat forest fire, the Dersim Bar Association has announced that it will launch a criminal complaint.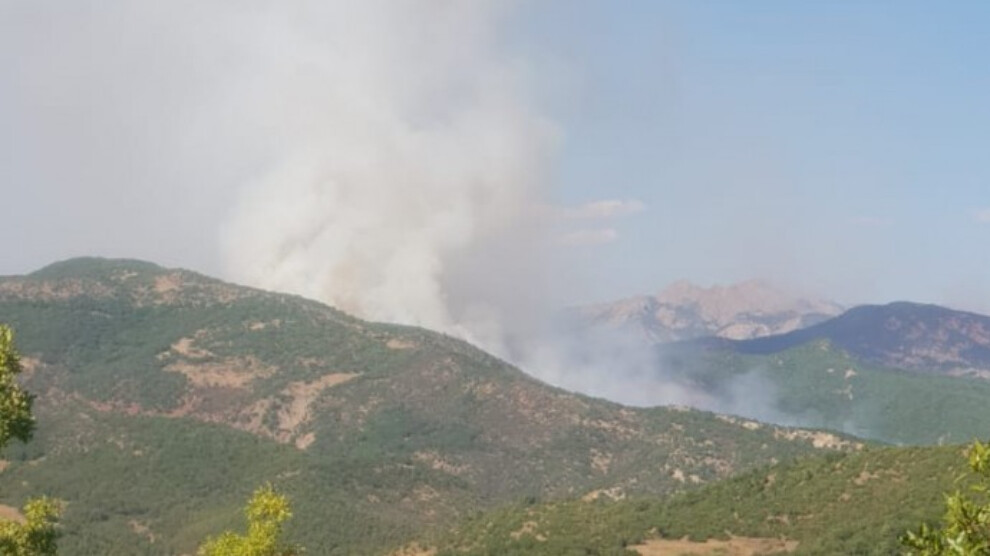 The Dersim (Tunceli) Bar Association's Board of Directors issued a written statement on the ongoing fire that broke out during a Turkish military operation in the Koçeri hamlet in Kurukaymak village, Hozat district, on August 18. The statement demanded that the fire in the Hozat district, which is still raging, be put out immediately, primarily from the air and land.
Referring to previous forest fires in Dersim, the statement said, "We do not find the burning of our forests in our country and our province right, and we do not accept them. Our call to our people, the public and the press is to protect all living things amid the suffering of our faith, our history, our cultural heritage, our nature and our part of our life.
The statement continued, "Forest fires are destroying our cultural, religious, and natural heritage sites in our geography, which holds the most important floristic and faunistic diversity of our country. It is a legal obligation to carry out the essential activities and transactions within the scope of the requirements and regulations of Environmental Law No. 2872. As the Dersim Bar Association's Board of Directors, we also proclaim that we will pursue the legal process and submit a criminal complaint."