Euphrates at risk of drying up
Imad Ubeyd from the administration board of the Euphrates dam near Hesekê underlined that the water level in the reservoir has fallen dramatically. If Turkey continues to block the water supply, irrigation and electricity supply will collapse.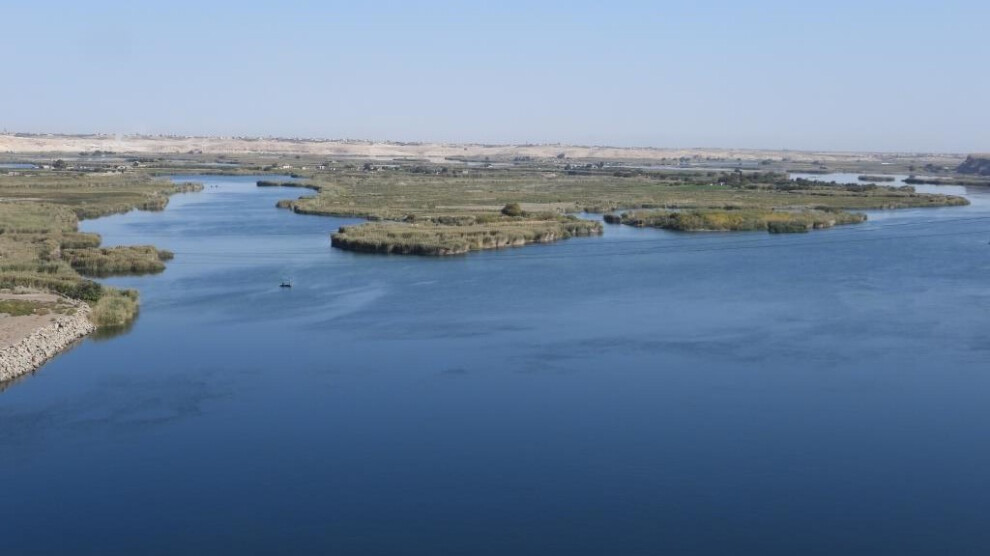 The Turkish state not only uses bombs and grenades against Rojava, but above all, it  uses its dam system, with which it controls the water supply to the region. Due to the blockage of the inflow of the Euphrates and Tigris, serious diseases such as cholera are spreading in the region and irrigation and electricity are at risk. The water level of the Euphrates reservoir has dropped dramatically. Huge agricultural areas are in danger of drying out.
Imad Ubey, a member of the Euphrates Dam Administration Board, spoke to ANHA about the developments. He said that Turkey has massively reduced the flow of the Euphrates. In a 1987 agreement, 500 m³ per second was agreed, but at the moment only 250 m³ per second flows to Rojava and Syria. Ubeyd said that "this amount is not enough to support the level of the Euphrates reservoir, which is used for drinking water supply, irrigation and power generation," and added: "Normally, the water level in the Euphrates reservoir should be 304 meters, but now it has dropped to 298 meters, i.e. six meters below normal. The reason for this is that the water supply has been systematically interrupted by the Turkish state for 22 months."
Ubeyd said that the drop in the water level is having a negative impact on the region: "Many drinking water pumps had to be shut down, the electricity failed due to the lack of production, and there was pollution in some parts of the river."
Ubeyd added that the Belîx Canal at the Euphrates Dam irrigates around 100,000 hectares of agricultural land in the Tabqa and Raqqa regions and covers the drinking water needs of hundreds of villages: "The volume of water released for the Belîx Canal is eight cubic meters per second. This water is made available to farmers to irrigate their fields during dry periods. However, due to the sinking water level, no more water can be made available."
Ubeyd warned that the Euphrates dam will fail completely if the Turkish state continues to cut off the water.