Forest fire in Dersim continues to spread
The forest fire that has been raging for two weeks in Dersim's Hozat district has now reached the villages in the neighboring district of Pülümür. More fires have broken out in other regions.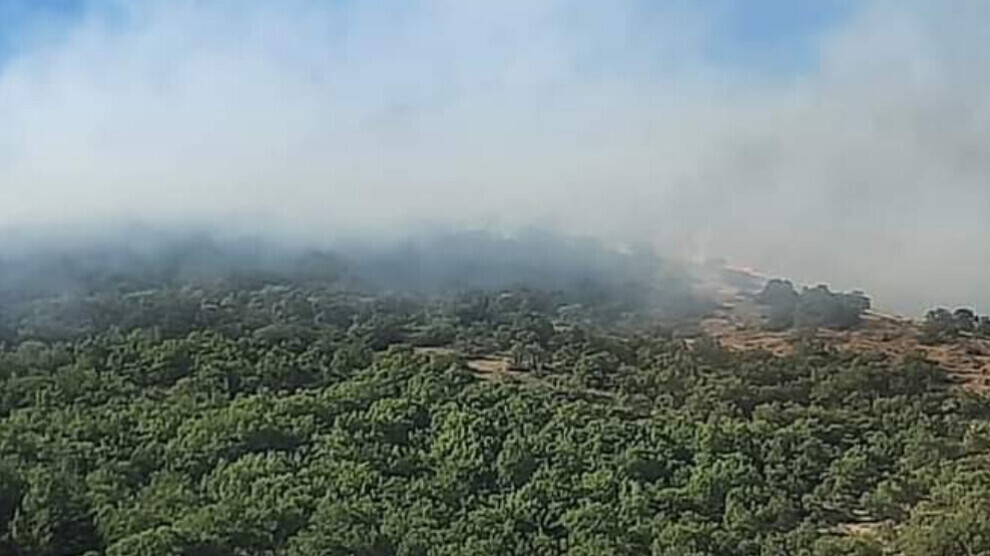 The forest fire which started on August 17 following a Turkish military operation in the countryside of Hozat district of Dersim and spread to the villages of Ovacık district, is continuing to rage. As authorities took action to fight the fire only 13 days later as a result of public reaction, flames spread to the Fırtına Veli Fountain in the Munzur Valley and the Roj Stream in the Pülümür Valley yesterday.
While the wildfire in Munzur Valley spread rapidly as a result of dominant winds, local people and the Dersim Municipality firefighters began to intervene in the fire in the morning hours.
Authorities have not launched firefighting efforts as the fire has been raging for two days in the Pülümür Valley.
The ruling AKP's provincial organisation chair Sercan Özaydın published a post on social media saying that "too much fuss" was being made about the fires and that effective action was being taken against them. He showed a picture of a firefighting aircraft, which was quickly exposed as a photomontage.
Wildfires in Bingöl
Fires also broke out in the neighboring province of Bingöl on Sunday in the Xarsak area, spreading rapidly due to the wind. Smoke is rising from the surrounding forests.
Continuation of the annihilation policy of the 1990s
In many cases, forest fires have political-military causes, and even if they break out due to the drought, extinguishing them is prevented for military reasons. In this way, the guerrillas are deprived of cover through a scorched earth policy and the rural population that supports the guerrillas is driven out. Thus, the destruction of Kurdistan's forests is a direct continuation of the village destruction policy of the 1990s.