Four environmentalists killed in forest firefighting in Rojhilat
Four environmental activists died on Saturday in the eastern Kurdistan county of Marivan. The four men were trying to fight a wildfire that had broken out due to artillery attacks by Iranian Pasdaran forces.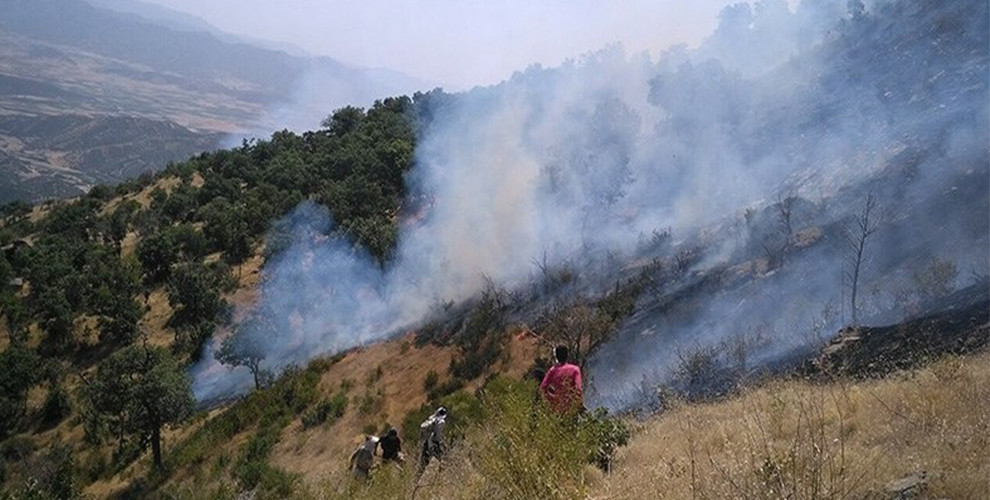 Four environmentalists died last Saturday in the eastern Kurdistan (Rojhilat) county of Merîwan (Marivan). The activists had attempted to combat a conflagration caused by artillery attacks by paramilitary Revolutionary Guards (Pasdaran) on suspected Peshmerga positions at the Iraqi-Iranian border area. The cause of the death of the men is still unclear. According to the human rights organization, the forest fire exploded some mines that have led to the death of the environmentalists. The region has been contaminated with mines and unexploded ammunition since the first Gulf War. Other sources report further bombardments during forest firefighting.
The environmentalists who lost their life are Omid Hohnepooshi, Rahmat Hakiminia, Mohammad Pajoohi and Sharif Bajour.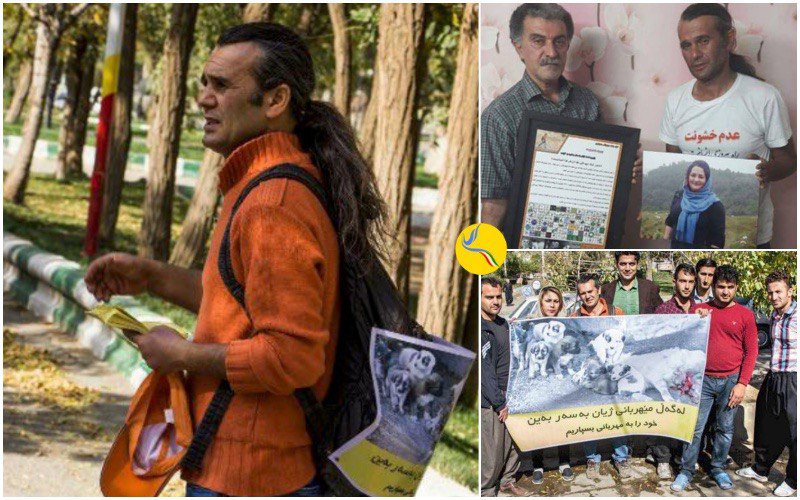 Bajour, a nationwide well-known eco-activist and civil rights activist, had many years of experience in forest firefighting and had been repeatedly targeted by Iranian regime forces. At the end of 2016 he was arrested during a hunger strike against violence against animals. Last autumn, in protest of the killing of Kurdish kolbars (load carriers in the border area), he cycled from Marivan to the Iranian capital Tehran. His motto was: "Nonviolence is the way to victory for humanity".
Meanwhile protests broke out in Marivan, as there is no effort on the part of the regime to extinguish or bring the fire under control.
İran güçleri Kürdistan ormanlarını yakıyor, sondurmaya giden vatandaşları da hedef alıyor. Meriwan'da ateşi dondurmaya giden 4 çevreci Îran güçleri tarafından katledilidikten sonra Meriwan halkı sokağa döküldü. pic.twitter.com/1EdhOm02av

— Fırat Haber Ajansı (@FratHaberAjansi) August 25, 2018
In the meantime, the Ecology Committee of KODAR (Eastern Kurdistan Democratic and Free Society Movement) released a statement offering condolences to the families of the activists.
The statement by KODAR Ecology Committee reads; "The fires started in Dersim and Marivan have revealed the true face of the invaders of Kurdistan. Despite the heavy consequences, there are great responsibilities to be undertaken by Kurdistan people and environmentalists. The environmentalists of Kurdistan see forests as a part of themselves. Sharif Bajour and his friends lost their lives for this reason. They risked their lives to extinguish the fire. Our revenge from the criminals will be to follow the path of our friends and keep their struggle going."