German and Kurdish archaeologists discover remains of 3,400-year-old city on Tigris River
German and Kurdish archaeologists discovered the remains of a 3,400-year-old city that emerged from the depths of the Tigris River near Mosul in South Kurdistan.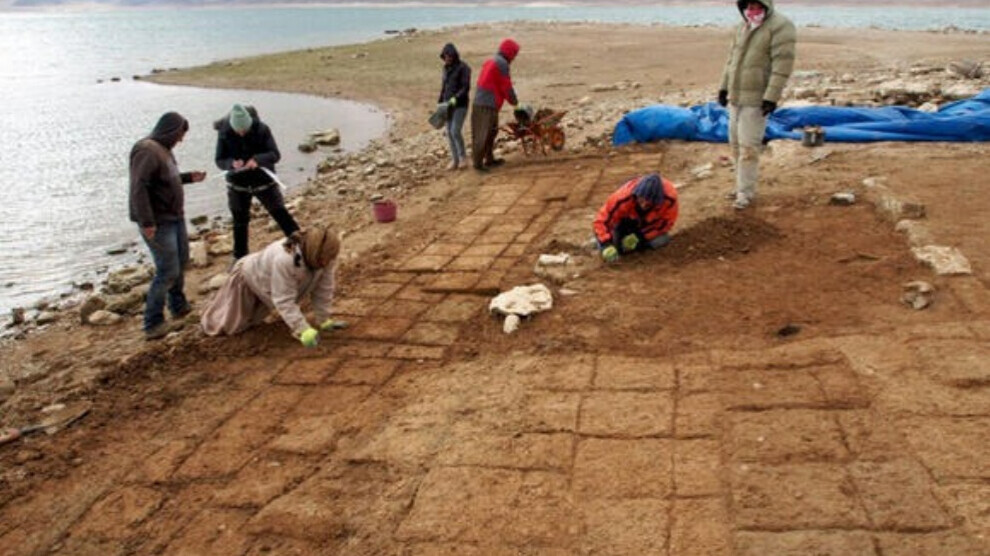 Among the ruins of the Bronze Age city, which was part of the Mitanni Empire (1550-1350 BC), researchers have discovered new, extensive structures and a large settlement.
The city, tentatively identified as Zakhiku, was once an important center along the Tigris River in Kemune, where the Mosul reservoir is today.
German archaeologists Dr. Ivana Puljiz from the University of Freiburg, Dr. Peter Pfalzner from the University of Tubingen and President of the Kurdistan Archaeological Organization Dr. Hasan Ahmed Qasim, who led the team, are at work to uncover the ancient city.
Moving quickly, the researchers mapped a large area of ​​the city before the water level rose again.
The sun-dried brick wall of the city is well preserved despite having remained underwater for many years.
Researchers describe the more than 100 cuneiform tablets found in the city as a very important discovery.
Some small tablets are believed to be letters.
"It's almost miraculous that cuneiform tablets made of unbaked clay survived underwater for decades," said Pfalzner, one of the archaeologists.
The ancient city is currently under the Mosul dam lake. The research project on the 3,400-year-old remains, which is part of the research supported by the Gerda Henkel Foundation, continues.
For now, the team is on hiatus until the waters recede, allowing explorers to find more lost treasures from the city.