ISIS plans have been foiled, says YPG Press Officer
YPG Press Officer Siyabend Eli said that the aim of the ISIS attack was to destroy the democratic nation project and added: "Once again, the SDF has frustrated their plans."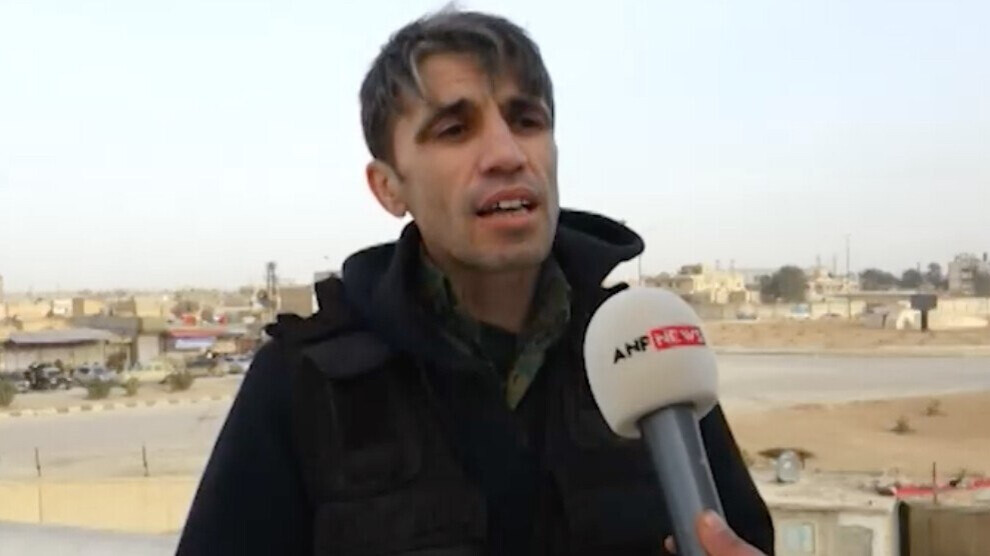 YPG Press Officer Siyabend Eli said that ISIS mercenaries did not carry out this attack plan alone and that there were many forces behind it. He added that the SDF forces once again foiled the plan.
Eli said: "ISIS mercenaries launched the attack with three bomb-laden cars to liberate ISIS mercenaries held in Hesekê prison. Over a hundred mercenaries took part in this attack, which was clearly planned for some six months. They mobilized dozens of sleeper cells. They gathered intelligence for months, and as a result, they went on the offensive. Our forces, with their intervention from the first minute, ensured that this attack was limited and did not achieve its purpose."
'The aim of the attack was to seize Hesekê'
Eli continued: "The purpose of this attack was broader. Their aim was to seize the whole of Hesekê. But our forces did not allow this goal to be reached as a result of our counter intervention. Now the situation on the ground is as follows: Sina, the prison known as Xwêran, is under the control of our forces. All of its doors and surroundings are surrounded by our fighters and the fighters are in operation. Nearly a hundred mercenaries are hiding in a building under construction and there are clashes going on. With these operations, the plan ISIS wanted to implement is now being foiled."
The role of the Turkish state and the government of Damascus
Eli said: "It was obvious from the very first moment that there were many forces behind this plan. Because, on the anniversary of Afrin and the anniversary of the establishment of the Autonomous Administration, both Hesekê and, simultaneously, Til Temir, Zirgan and Eyn Isa were attacked by the Turkish state. The government of Damascus is trying to benefit from this attack... It is necessary to understand this well: a plan is being carried out against the democratic nation project. But it has been foiled by our fighters."