Kurdish environmental activist Ok gives lecture in Bern on ecological destruction in Kurdistan
The environmental activist Tuncay Ok gave a lecture on ecological destruction in Kurdistan and the struggles of the Mesopotamian ecological movement during a workshop in the Climate Hall in Bern.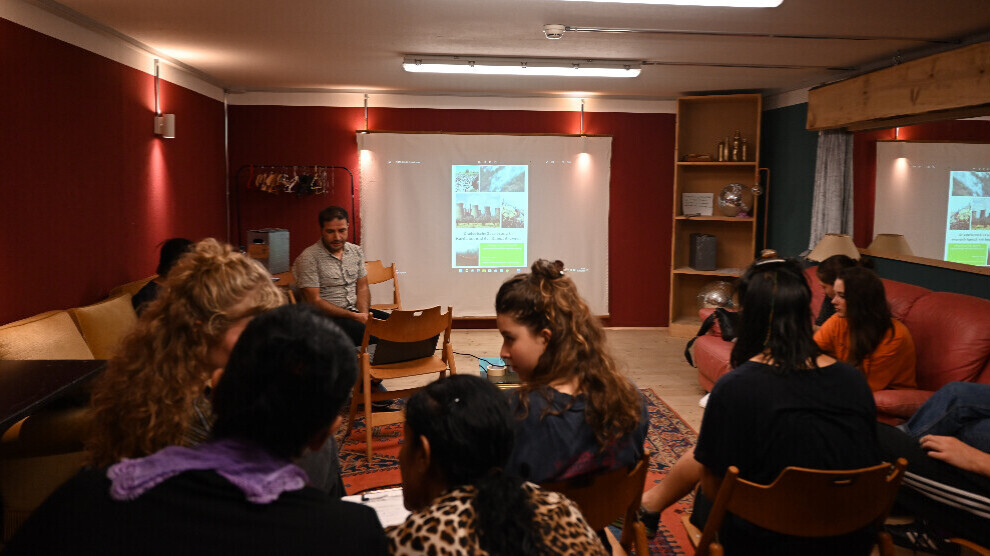 A workshop on "Ecological destruction in Kurdistan and the fight against it" took place on Friday as part of the Climate Hall (Klimahalle) in Bern. The Klimahalle is an open space with workshops, art, concerts, performances, debates, food and more. This year's theme was "Utopias". In the three-day event, young people create a space for debate and exchange, in which discussions on climate issues and new ideas for a climate-friendly future are encouraged.
The workshop on the ecology struggles in Kurdistan on Friday in the Reithalle Bern was held by Tuncay Ok. The Kurdish activist, who has been forced to go into exile because of the persecution by the Turkish authorities, spoke about the targeted ecological destruction in Kurdistan.
In his presentation, Ok went into the developments of the past 5000 years and reported on dam projects and the displacement of the Kurdistan population, especially since the 1990s. The destruction of nature and culture is a central element of the warfare by the Turkish state. Kurdistan, in the state's view, should be depopulated.
Ok also spoke about the resistance to these policies. The ecological movement in Mesopotamia has been fighting against the destruction of nature and for a sustainable ecological society since 2005 and wants to expand its work in Europe, said Ok. After his presentation, there was a questions and answers session.