MSD: We continue our work with Syrian people's representatives
The Syrian Democratic Council (MSD) continues to work through workshops and meetings to find more common denominators and strengthen the common life and brotherhood of the peoples.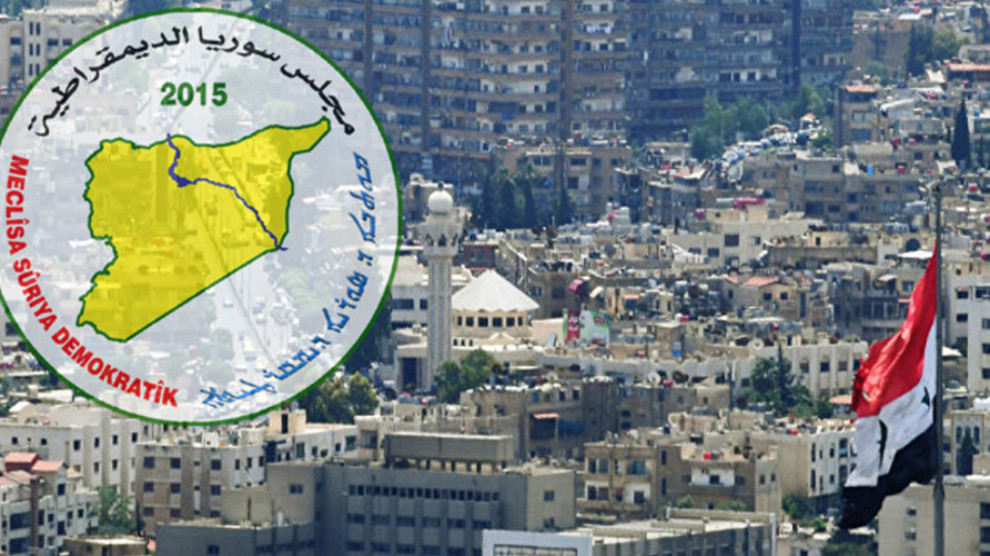 In a written statement, the Syrian Democratic Council (MSD) said: "As MSD, we will organize new and wide-ranging workshops with representatives of the Syrian peoples, intellectuals, academics and opinion leaders in North and East Syria, to find more common denominators and strengthen the common life and brotherhood of the peoples."
The statement said: "A national dialogue between the peoples of North and East Syria will provide a stronger solidarity against the threats to regional security. Responsible attitudes should be taken, events should be interpreted and read correctly in order to constructively direct the future of our country."
The statement added: "Since the first day of the revolutionary movements in Syria in 2011, we have been promoting a solution among the peoples. We are of the opinion that dialogue is the medium to present ideas, and that change will take place following right initiatives. When the crisis in the country deepened, we refused military solutions. We offered political solutions based on dialogue and exchange of ideas. On this basis, we organized many meetings, congresses and workshops and we had a dialogue with many Syrian circles and social segments."
The statement continued: "We have met many times with representatives of the Damascus government in the hope of achieving freedom, honour and rights for the Syrian peoples and to find a denominator that everyone can agree on. We aimed to ensure that all the peoples of North and East Syria, have their existence and rights accepted in a new Syria. Likewise, everyone should be allowed to participate in the government and economy of the country.
The people of the region fulfilled their responsibilities and played a positive role in maintaining the integrity of the region. This was achieved thanks to the efforts of the YPG, YPJ and SDF which liberated the region from ISIS gangs."
The Syrian Democratic Council underlined that "the Autonomous Administration of the North and East Syria played a leading role to build a decentralized and democratic system. Despite the attacks of the Turkish state, both directly and through ISIS cells as well as the embargo in the region, we have worked to build a common life among the peoples. The Turkish state has occupied some regions on the Syrian territory. However, the silence or complicity of the international community and the fact that the mercenaries actually fulfilled the agendas and orders of the foreign powers in Syria, further increased the suffering of the Syrian people."
The statement ended with the following remarks: "The MSD has continued to work with the Autonomous Administration and the SDF and called for dialogue. We have been engaged in a continuous effort to bring together the representatives and parties of the Syrian peoples on a common ground. This work has created solidarity and partnership.
We will organize new and wide-ranging workshops with representatives of the Syrian peoples, intellectuals, academics and opinion leaders in North and East Syria, to establish more common grounds, to strengthen the common life and brotherhood of the peoples. Thus, we will build the Democratic Nation project and bring the region to its role in the field of science and culture, as in the early ages when civilization emerged."