Soldiers block activists and citizens holding vigil in Akbelen
Soldiers blocked the activists who were holding a vigil to prevent the cutting of trees in the Akbelen Forest, and denied entrance and exit to the area.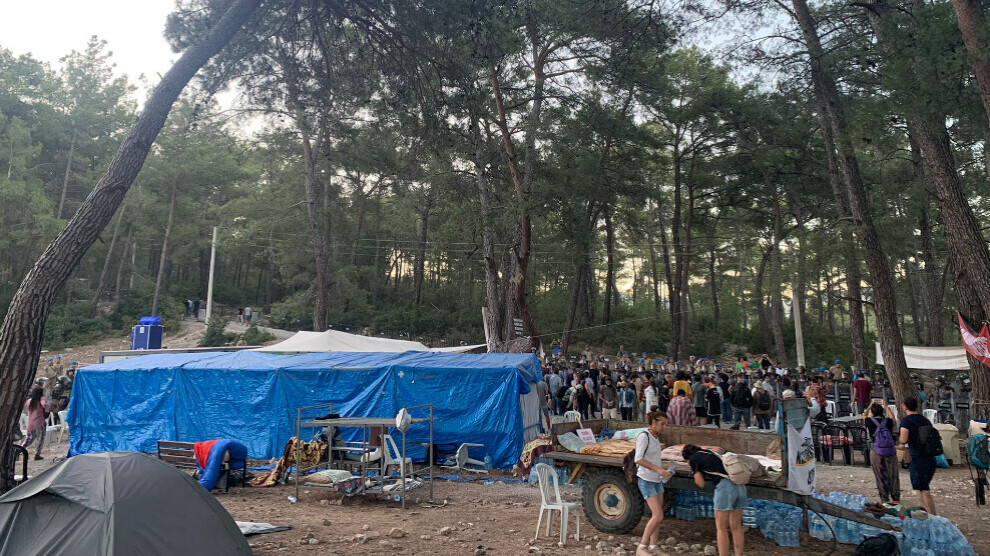 The tree cutting started to open a coal mine in the Akbelen Forest in Muğla's Milas district has almost reached the vigil against the plunder organized by the people of the neighbourhood of İkizköy.
Before the tree cutting, which started at 5.30 this morning, soldiers and police surrounded the area where the tents of those on the vigil are located, blocking entry and exit to the area.
Many people tried to enter the area but were beaten and detained by the soldiers. Among those detained is the lawyer of the people of İkizköy, Ismail Hakkı Atal.
Soldiers blocking the road at a distance of 5 kilometers from İkizköy also prevent anyone from entering. The people in the area continue to wait with slogans.
The activists are calling on everyone to join the resistance in Akbelen.