Gendarmerie takes HDP co-chairs into custody after attacking villagers protesting in Akbelen
The Turkish gendarmerie took the HDP co-chairs into custody after attacking villagers protesting the cutting of trees in Akbelen.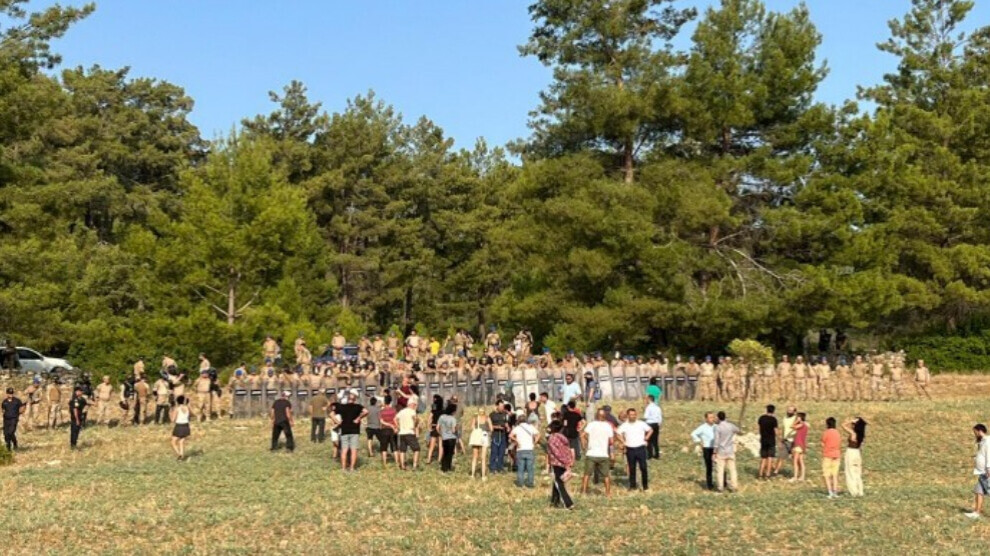 Green Left Party spokesperson İbrahim Akın and Member of Parliament Perihan Koca came to Akbelen to support the resistance of the people of the region against the mine that is wanted to be opened in Milas Akbelen Forest by Yeniköy-Kemerköy Energy. Akın and the citizens were subjected to the gendarmerie's water cannon and tear gas attack.
In the attack, Akın and Koca as well as many people were affected by the tear gas. After the attack, Akın and Koca started a sit-in with the people in front of the military barricade. CHP MPs Orhan Sarıbal and Cumhur Uzun also participated in the sit-in. After the protest, the gendarmerie attacked for the second time with batons and pepper spray as the crowd started to march towards the forest. At the same time, the gendarmerie sprayed gas into the eyes of the public at close range and threw gas canisters into the forest area.
HDP Izmir Provincial co-chair Çınar Altan and HDP Marmaris District co-chair Güven Göknar were taken into custody during the attack. MUÇEP Hinge Council Member Ferah Gümüş and photographer Selahattin Kaya were also taken into custody.
On the other hand, ecologist Deniz Gümüşel, who was taken into custody on Tuesday morning, was released by the Milas Criminal Judgeship of Peace, with a ban on leaving the country and a ban on entering Milas district borders.