Soldiers cut down thousands of trees in Silopi to build military tower
In the Syriac village of Hesana, in Şırnak's Silopi district, trees were cut under the supervision of soldiers who said that a "tower is to be built".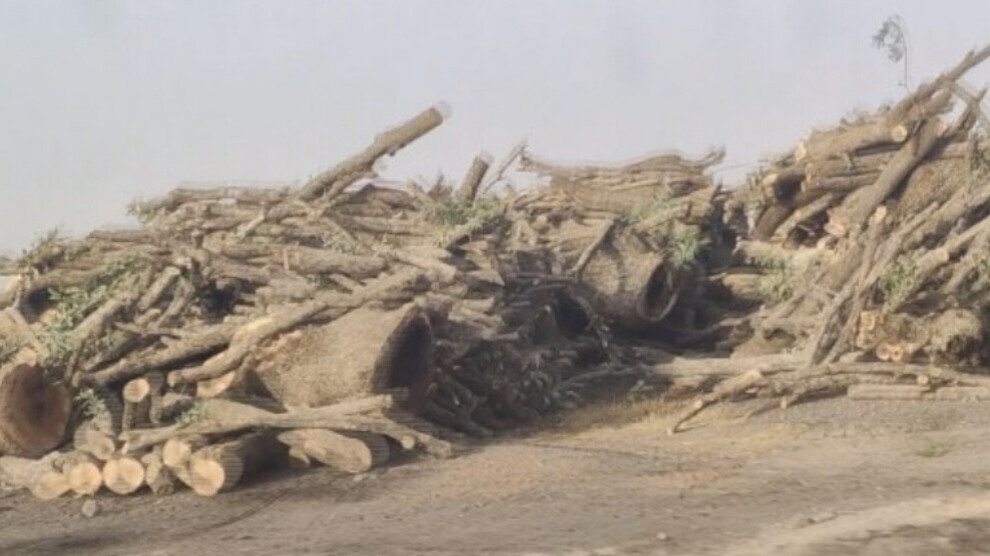 According to Mesopotamia News Agency, trees began to be cut down on Tuesday, 26 July in the village of Hesana, located on an area overlooking the Silopi slope of Mount Cudi. This village was forcibly evacuated in the 90s for "security" reasons.
The villagers, mostly Assyrians, were forced to migrate to Europe due to oppression, and were only able to return to their lands in the 2000s.
However, they found that a police station was built at the entrance of the village, keeping it constantly under control.
Now, a tower is being built for soldiers and village guards.
The first thing the Turkish forces did was cut down trees to make way for the building of roads to the tower.
It has been reported that the soldiers cut the trees on the lands belonging to the villagers, threatening them.
It is stated that thousands of trees have already been cut down in two days.