Three soldiers killed in actions by the guerrillas
The YJA Star and HPG guerrillas are continuing their resistance against the Turkish occupation forces in South Kurdistan without interruption.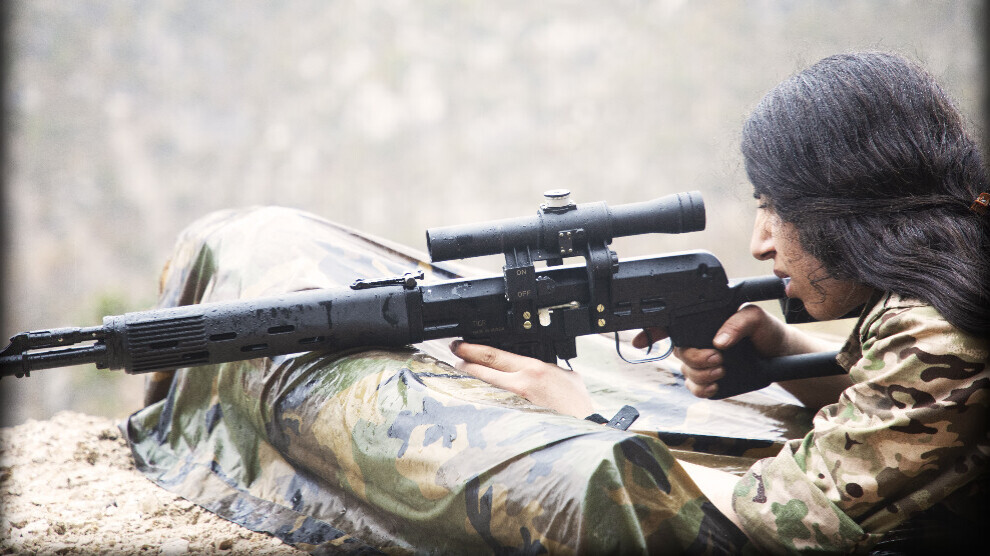 YJA Star (Free Women's Troops) and HPG (People's Defence Forces) continue the resistance against the invading Turkish forces in the guerrilla-held Medya Defense Zones in southern Kurdistan (northern Iraq).
In a statement on Sunday, the HPG Press Center once again denied media reports about massive losses in the guerrilla ranks in Kurdistan, saying: "The Turkish occupying army is bombing the guerrilla areas in Northern Kurdistan and the Medya Defence Zones without interruption from the air and from the ground. These attacks are failing due to the new movement and tactics of our guerrilla forces. However, the Turkish occupying army, which cannot achieve any results at all, and its special war media claim that these attacks have led to high losses of our forces. They even quote figures and circulate lies. We have not suffered any losses in attacks by the Turkish army in recent times. The fact that the Turkish state is resorting to special war lies in this way, shows its helplessness and the predicament it is in."
The HPG Press Centre provided the following information on the latest guerrilla actions and attacks by the Turkish army in Medya Defense Zones:
Three soldiers killed in Zap
The guerrilla resistance against the Turkish occupying forces in South Kurdistan is focused on the areas of Girê Cûdî and Girê Amêdîyê in the western Zap region. A total of three soldiers were killed by guerrilla snipers on 15 and 16 November. On Wednesday, the guerrillas intervened with light weapons against advancing troops at Girê Cûdî and the advance was stopped. From Wednesday to Saturday, the guerrillas carried out nine actions with heavy weapons against Turkish units. Three positions of the Turkish army were damaged.
Attacks by the Turkish army
The Turkish army attacked guerrilla positions in Zap and Metîna with unconventional explosives and explosives-laden drones. On Wednesday and Thursday, HPG recorded two drone attacks in the Girê Çarçel area, 17 at Girê Cûdî and one at Girê Amêdî. The Turkish army used unconventional explosives 19 times against positions at Girê Ortê, and four unconventional explosives at Girê Amêdî.
During the same period, Turkish fighter jets bombed areas in the Zap, Metîna and Xakurke regions six times, targeting the areas of Girê Bahar, Serê Metîna and Şehîd Şerîf. The western Zap region was attacked by combat helicopters on Thursday. In addition, the Turkish army continues to carry out artillery attacks in the region.