Turkey accelerates ecocide in the Kurdish region
The AKP-MHP government is speeding up ecocide in the Kurdish region of the country. Trees have been felled massively in a village in Bingöl province for five months.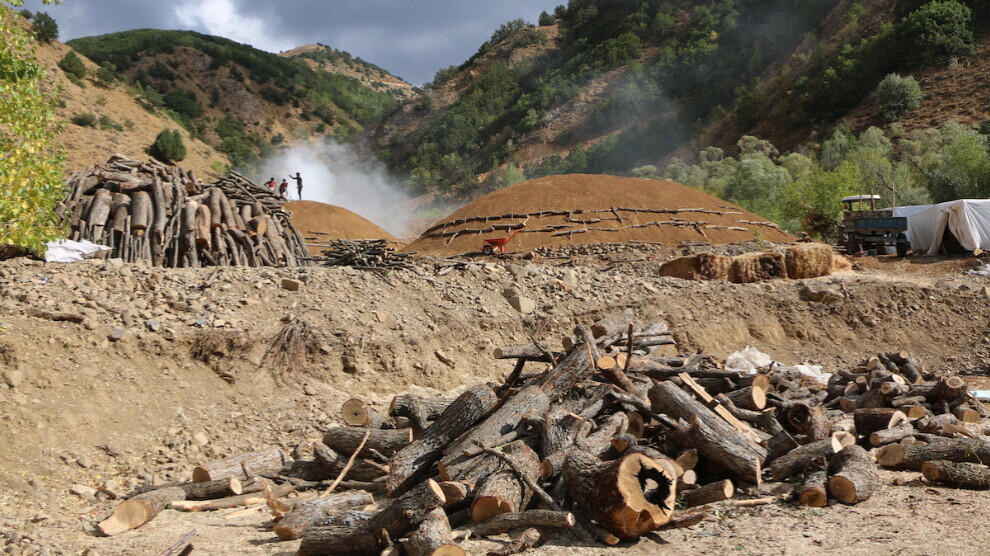 The plunder of nature in North Kurdistan has reached an unprecedented level in recent years. Massive tree falling remains rampant in the cities of Bingöl, Dersim and Şırnak.
In Şırnak province, trees have been cut down by village guards under the supervision of Turkish soldiers for two years, especially in Besta, Cudi and Gabar regions. Last year, forests were burned in the rural areas of Şamoşi and Zogar villages in Dersim's Hozat district due to military operations. For the last four months, trees have been felled in the same area as part of a so-called "regreening" campaign.
In the Liçik (Kaynarpınar) village in the Karlıova district of Bingöl, trees have been cut down massively for five months, causing serious damage to the eco-system.
Despite the protest march to Mount Cudi in protest at the ecocide in Kurdistan, hashtag campaigns on the social media, parliamentary questions on the subject and many other related actions, the ecological destruction in the region has not been stopped by the government.