Turkish army bans access to mountain pastures in Yüksekova
The Turkish military has banned access to several mountain pastures in Yüksekova. The measure is a severe blow to the regional pasture economy; the affected villagers fear that entire flocks of sheep will die.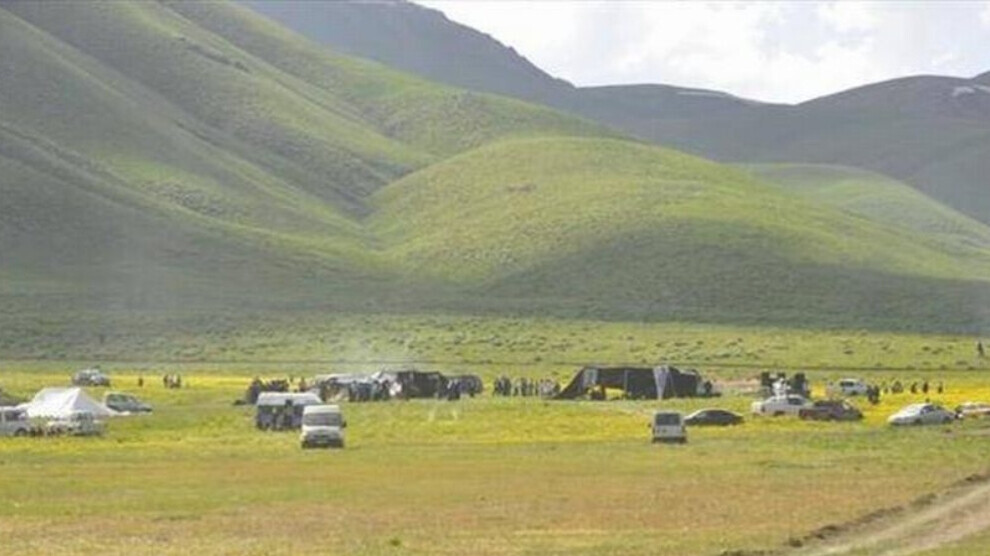 The Turkish army has banned access to several mountain pastures in the district of Yüksekova in the province of Hakkari in northern Kurdistan. The mountain pastures Meydan Belek, Zoma Heleyîse and Çil Kaniya near the town of Xirvate (Büyükçiftlik) are affected by the measure. From now on, these are considered a so-called special security zone and may no longer be entered by the population. However, a corresponding order from the responsible governor's office has not yet been issued.
Livestock farming is one of the most important sources of income for the population in Yüksekova and other parts of the province. The ban on access to the mountain pastures is therefore a particularly severe blow to the regional pastoral economy. Instead of driving the animals into the mountains until autumn, the population has to keep and feed their herds - mainly sheep - in the villages. This, however, is associated with great difficulties due to the lack of grass and clean water. The people in Yüksekova therefore fear a mass death of sheep.
The access ban also makes it de facto impossible to carry out haymaking. This means that hay stocks cannot be built up. If the animals survive the intense heat in summer, they face starvation in winter at the latest. Several herders from Yüksekova were summoned to the local base of the Turkish military on Wednesday. There they were told of the decision to ban access to the mountain pastures. No reason was apparently given.
It is striking that Meydan Belek, Zoma Heleyîse and Çil Kaniya are the three highest mountain pastures in the region. Military motives are therefore likely to be behind the measure. Yüksekova is located in the extreme south-east of Turkish territory and is known as a Kurdish resistance stronghold. In the south, the district borders on the Kurdistan region of Iraq and thus on the Medya Defense Zones where the Turkish army has been carrying out an invasion since April. Yüksekova thus holds a strategic position.
In addition, several military operations against the Kurdish guerrillas are underway in the district, mainly affecting the civilian population. At the end of July, the village of Zêvkan was raided by the Turkish army and six members of one family were arrested. They are accused of having acted as "PKK militiamen". Among the persons concerned is a 72-year-old farmer. In the run-up to the arrest, the local governor had publicly described them as PKK members. Their defence lawyer complains that the arrests have no legal basis.