Turkish troops set fire to forests in Bitlis and Siirt
Forest fires started in nine villages in Narlıdere, Bitlis and the Kasrik region of Siirt.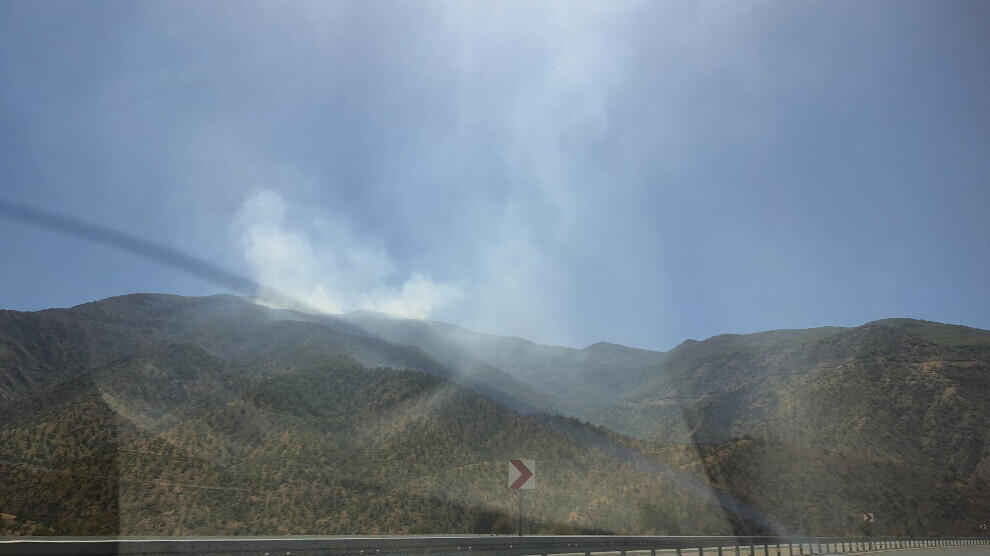 The forest fires that began as a result of the Turkish army's invading operations in Northern Kurdistan still continue.
A "curfew" has been imposed in nine villages in Narlıdere district of Bitlis. Following the declaration of the curfew, it was alleged that there were occasional clashes in the operation area. It was reported that the forest fire began in the area around the time the curfew was announced.
The curfew covers the villages of Ağaçpınar, Ayrancılar, Kaşıklı, Kayalıbağ, Karaca, Konalga, Yeşilsırt, Narlıdere, Tanrıyar.
A forest fire broke out in the Kasrik Pass area in Siirt's Baykan district. Despite the fact that the scene is directly across the gendarmerie station, the fire is not intervened and extinguished.