Village guards want to empty the Konalga Village
Villagers who were forcibly installed in the houses built as part of the village-city project during the Ecevit period are now being asked to vacate them. The villagers said that a HEPP or a mine was planned to be built there.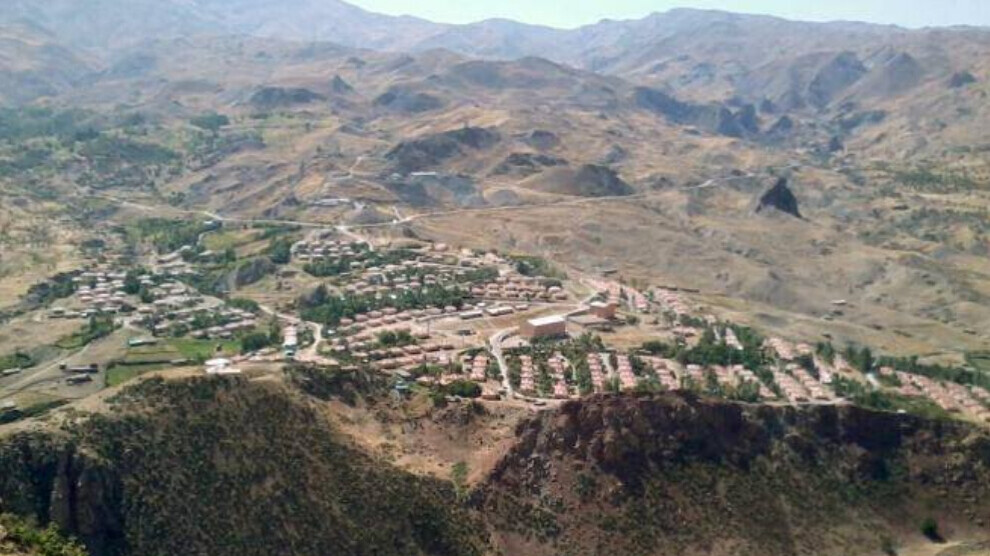 12 villages in Çatak district were merged in the Konalga Village within the scope of the Village-City Project implemented by the Bülent Ecevit government in 1998. Construction began in 1998 to merge 12 villages into one big city-village. 383 houses were built in 2000 and the villagers were resettled there. The villagers were told that if they lived in these houses for 20 years, their title deeds would be delivered to them and then the housing fees would begin to be paid. The villagers were actually forced to settle in these houses, despite their reluctance, by the Gendarmerie.
Yahya Özbek, who was the head of the village guards in Konalga village, known as the "Şimşekler Battalion" in the 1990s, in 2014 took action to evacuate the houses after being elected headman.
Özbek declared the region a disaster area as landslides occur frequently there. He did so with the help of AKP. Thereupon, the villagers wrote a petition to the Van Governor's Office, District Governor's Office and related institutions, stating that they were engaged in agriculture and animal husbandry in the region and that it was not possible for them to migrate to another place. They demanded the evacuation decision be revoked, but received no answer from the authorities.
Governor Ekrem Çeçen told the villagers that they had to vacate the houses. The villagers said about the visit: "The governor suggested sending the villagers to the town of Erciş, which is 200 kilometres away. When the villagers reacted to this, the governor said that this was the state's decision and there was nothing to do about it."
The residents of Konalga village said that they were informed that a HEPP (Hydro-electric Power Plant) or a mine would be built in the region. "According to the information we received, a HEPP or a mine is planned to be built here. If this is a landslide area, why did they build 383 houses? First they forcibly removed us from our homes and placed us here. Now they want to remove us from these houses without offering us an alternative. There are 20 thousand cattle and sheep in Konalga village. The guards want to send us from here and seize the agricultural lands. But no matter what they do, we will not leave our village."