Water For Rojava campaign launched today
A new campaign named Water for Rojava has been launched today aiming at rising funds to help funding women's co-operatives and democratic local municipalities in Rojava and other parts of North-East Syria.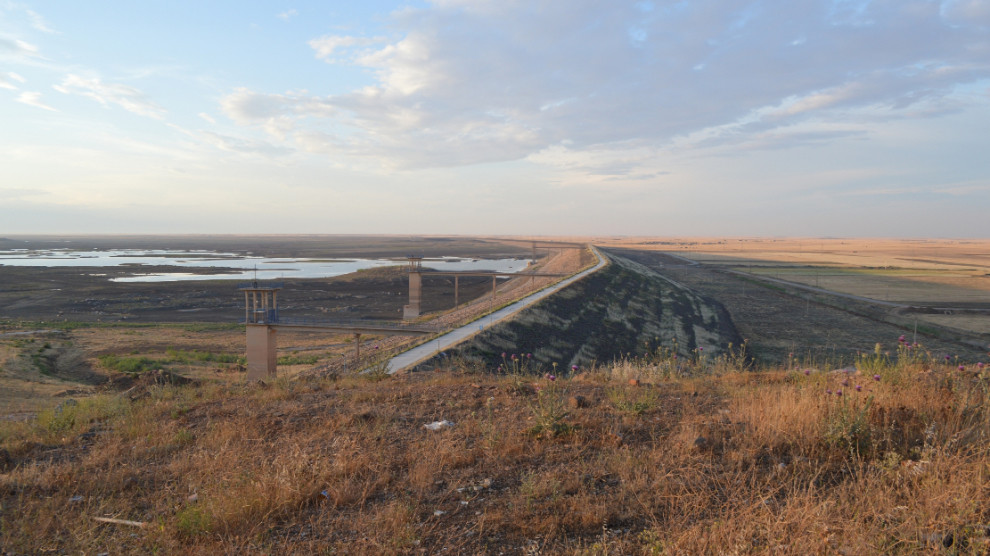 In the region of North-East Syria, also known by its Kurdish name Rojava, a democratic self-administration system has been built up since 2012 – a system based on grass roots democracy, ecology and women's freedom, in which all the different ethnic and religious communities can live together on their own terms, through autonomy, self-determination, and equality.
The system is based on neighbourhood assemblies and councils, with principles of ecology and gender liberation at its heart, and values of ethnic and religious pluralism throughout. Women are at the front and centre of this movement.
The campaign Water for Rojava will help funding women's co-operatives and democratic local municipalities in Rojava and other parts of North-East Syria with projects like repairing infrastructure damaged by bombings (particularly by Turkey and IS), digging wells (many have become defective in last years) and building water pumps for refugee camps (the number has increased in the last years), as well as funding long-term projects like co-operative farm irrigation systems (small scale for local need) and river cleaning initiatives (garbage, waste water treatment etc). So this campaign aims to contribute to the right to water for all people in North-East Syria!

Despite the the occupation of Afrîn, Serêkaniye and Tel Abyad (Grî Spî) in the last two years and the ongoing war (mainly by Turkish state and proxies), people in North-East Syria are still following the aim of a direct democratic, ecological and gender liberated society; so they rebuild their himes, continue to live cooperatively, improve their ecology and their economy.
The campaign site reminds that "when the revolution in Rojava began, the groundwater level was very low due mainly to industrial monoculture agriculture organised by the Syrian regime over the last four decades, as well as a decline in rainfall as a result of the global climate crisis.
In 2015, Turkey started to use water as a weapon against Rojava by holding back the water on the rivers which flow from Turkey to Syria through the dams it has been building over the last twenty years.
Then, in October 2019, Turkish state forces invaded some areas of North-East Syria, including the region of Serekaniye, which supplies water to almost half a million people in the region around Hasakah. The Alouk water station in Serekaniye was targeted on the first day of the invasion. Since then it has been fixed and then put out of service again repeatedly. 
Since the start of the invasion of Serekaniye, Turkish military forces and their allies have continued to attack water infrastructure, burned newly planted orchards and dammed the rivers providing most of the fresh water and electricity to Syria. Hundreds of thousands of people are currently without safe reliable drinking water.
This situation is greatly exacerbated by the threat of Covid-19. In the time of a pandemic, access to water is more vital than ever.
See for more information, the video of the campaign and donate here: