Wildfire reaching settlements in Yayladere
Wildfires have started again and are reaching the settlements in Bingöl province's Yayladere district since there was no cooling work in the fire area.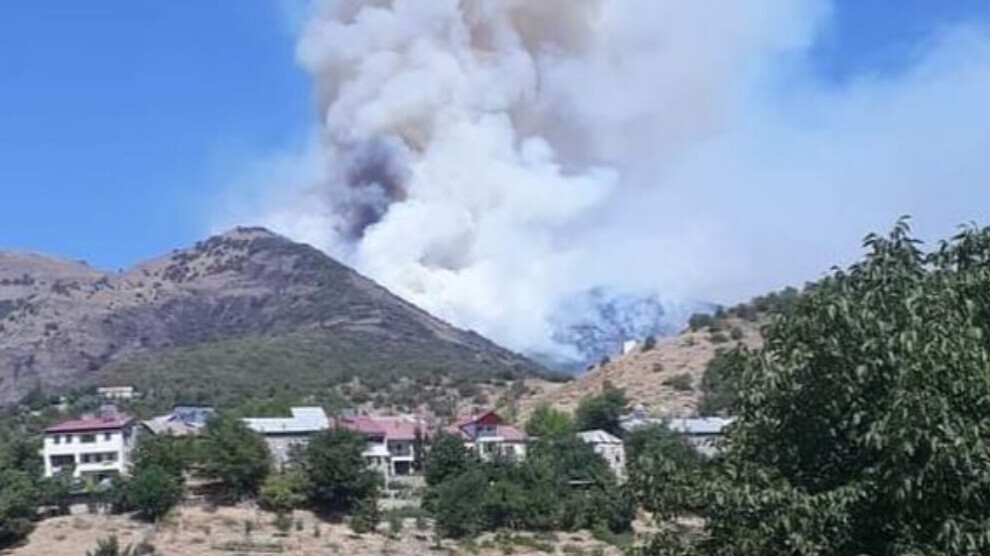 The wildfire that broke out on August 29 in the Xarsak hamlet of the Conag village in Bingöl's Yayladere district was brought under control yesterday. However, flames blazed up again last night as there was no cooling work in the region. No firefighting effort has been introduced and flames spread to different areas due to dominant winds.
Cengi Göksal from the village of Conag said that there was no cooling effort and therefore the fire started again at night. "Many places are burning down again right now. The fire is reaching the Deşt (Gökçedal) and Kêr (Kır) villages. Flames have also spread towards the Arê Qêwex (Kavak) Plateau. The fire will reach as far as the settlements if no action is taken."