Wildfires spread in Gabar and Gever
In the Kurdish provinces of Şırnak and Hakkari, wildfires are raging, destroying the region's fauna and flora. In Gever, an important bird breeding area is in danger of burning down completely.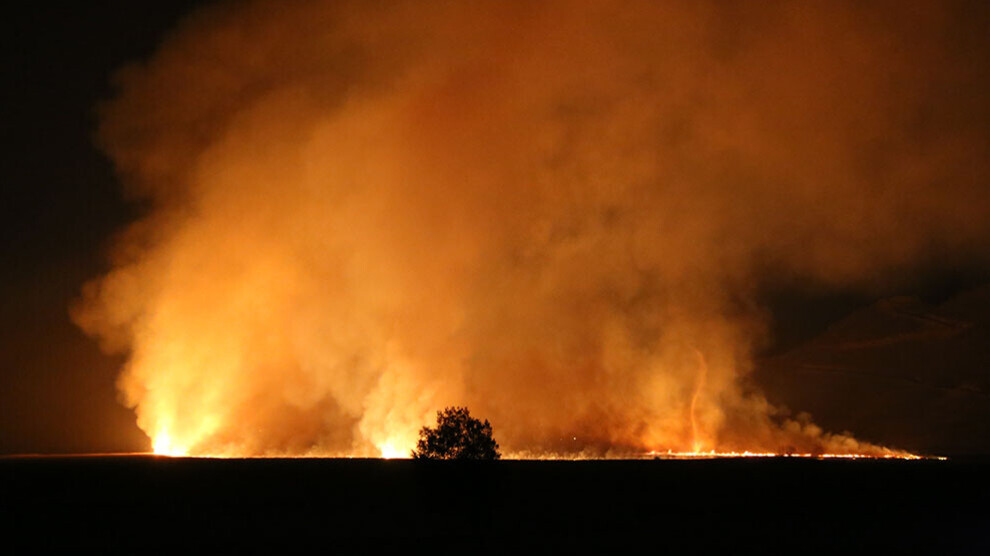 Large areas are burning in the district of Gever (tr. Yüksekova) and on Mount Gabar in Şırnak. The fires are spreading more and more.
In Gever, the Nehil reed field is on fire. The most important bird breeding area is threatened with destruction. The fire department stands in front of the reed bed on the road between Şemdinli and Gever and has to watch inactively. So far, at least 1,000 hectares are said to have burned down. Since it is a marshy area, firefighting from the air is necessary. So far, however, nothing has been done in this direction. A fire department official told the Mezopotamya news agency (MA); "The fire in the reed field started in the morning hours. Our firefighters were able to get the fire partially under control, but can't go further into the area because it's a marshy area. After 20 meters you are stuck and can't go any further. Without a helicopter, we can't do anything. We have to wait." So far, nothing is known about the cause of the fire. However, fires are often started by the army to destroy cover for the guerrillas.
Wildfire after shelling by attack helicopters
Around Mount Gabar, located in the countryside of Şırnak province, wide areas have been in flames for a week after shelling of the region by attack helicopters. The fire is already spreading to the Derşêw area. Any extinguishing measures are being prevented for alleged security reasons.