YPG fighter dies after fatal training accident
YPG fighter Çiya Qendîl has died as a result of a serious training accident.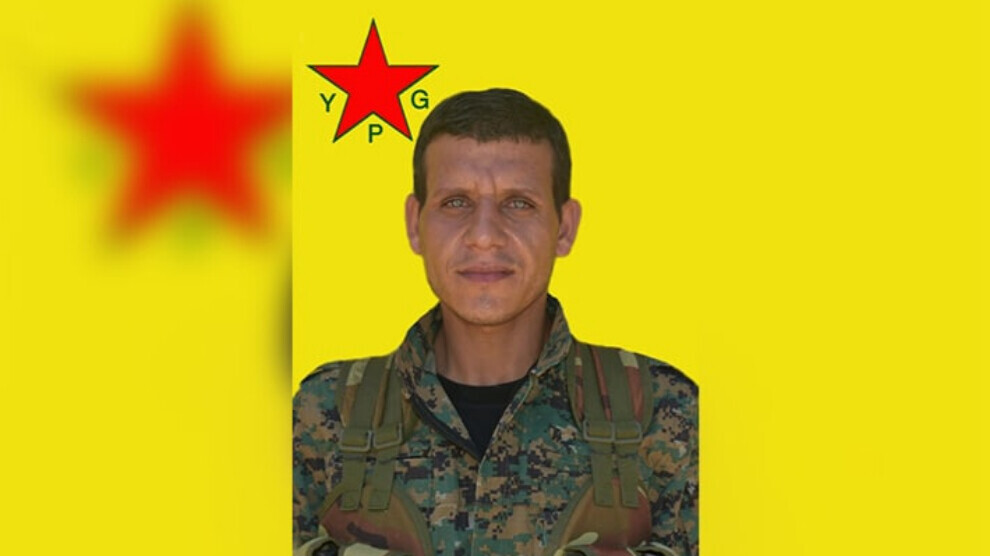 Kurdish YPG fighter Çiya Qendîl has died as a result of a serious training accident. According to the People's Defense Units (Yekîneyên Parastina Gel, YPG), the unspecified incident occurred on Friday in the northern Syrian metropolis of Aleppo.
Even though Aleppo is not in Kurdistan, the large city has a significant Kurdish population that has always managed to preserve its culture and existence, said the YPG in an obituary for Çiya Qendîl: "Our people in Aleppo have steadfastly resisted oppression, injustice and attacks and have established a culture of self-defence. Our people have expanded this culture with the liberal ideas of the Kurdish liberation movement and also passed it on to their children. With the beginning of the Rojava revolution, this culture was shown in a very impressive way in the Aleppo resistance."
Çiya Qendîl was one of those people who were shaped and moulded by Aleppo's resistance culture. Born into a patriotic Kurdish family, he grew up in the Syrian metropolis. He joined the YPG in 2014, during the great battle for Kobanê. He took part in various offensives against the terrorist group "Islamic State" (ISIS) and Turkey, fought in the Shehba resistance and against the occupation of Afrin, among other things.
"People who play a decisive role in the fate of peoples have to go through many hardships. Our companion Çiya was a person who showed particularly great strength," the YPG said and expressed its sympathy to the relatives as well as to the Kurdish people in view of Çiya Qendîl's death.
The identity information of the fallen YPG fighter is as follows:
Nom de Guerre: Çiya Qendîl
First-Last Name: Nîdal Mislim
Mother's Name: Zeyneb
Father's Name: Xelîl
Birthplace: Aleppo
Place and Date of Martyrdom: Aleppo / 19. August 2022