Sancar reiterates that 14 May elections are a historic appointment
HDP leader Mithat Sancar pointed out the importance of the 14 May elections at his party's parliamentary group meeting in Ankara.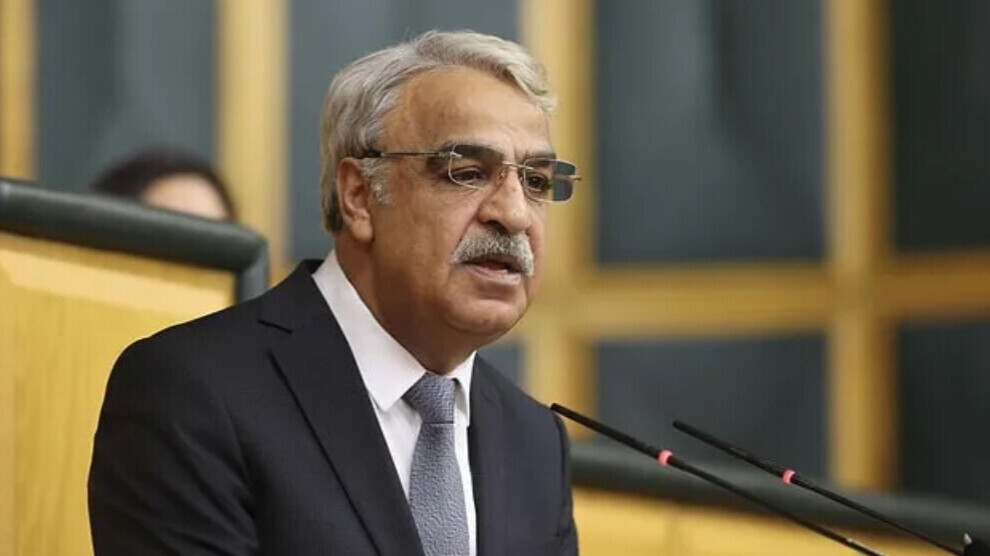 The co-chair of the Peoples' Democratic Party (HDP), Mithat Sancar, once again stressed the importance of the forthcoming presidential and parliamentary elections in Ankara. The elections will be held on 14 May and the government alliance is using all means to ensure its existence, Sancar said at his party's parliamentary group meeting.
Sancar described the electoral alliance founded by the AKP and MHP, and joined by other extremist parties, as "the darkest and most dangerous alliance in our history". Therefore, the unity and common will of all democratic forces against this alliance is more important than ever, he said, adding: "No one should forget this responsibility. It's time to show a united struggle and will to stop this dark and dangerous alliance. History and the conscience of the peoples will not forgive anyone who makes a mistake at this historic moment. We act with this responsibility, we walk our path with this awareness towards the peoples of Turkey and we are determined to end this dark and dangerous alliance."
The HDP will publish an election declaration on 30 March, which, according to Sancar, contains a program for a democratic solution to the problems in Turkey. "It will be the program for the brighter days awaiting us, for the liberties, peace and justice that people are longing for. It will be the manifesto for a new era and a new life."
Sancar confirmed that the HDP will run with the Green Left Party (YSP) in the parliamentary elections. This decision was made in view of the ongoing illegalization proceedings against the HDP. After the Turkish constitutional court rejected the application to suspend the proceedings until after the elections, the risk that the party would be banned was too great, said Sancar. "We know that the political struggle does not only take place in parliament. Parliamentary work alone cannot replace the struggle carried out in all other areas. But it is also very important that the determined struggle we are waging on a social and political level is reflected in Parliament. That's why we didn't take any risks and decided to run under the umbrella of the Green Left Party."