700 children used by ISIS placed in rehabilitation centers
ISIS used 700 children as human shields in the Hesekê operation, and they have now been placed in rehabilitation centers.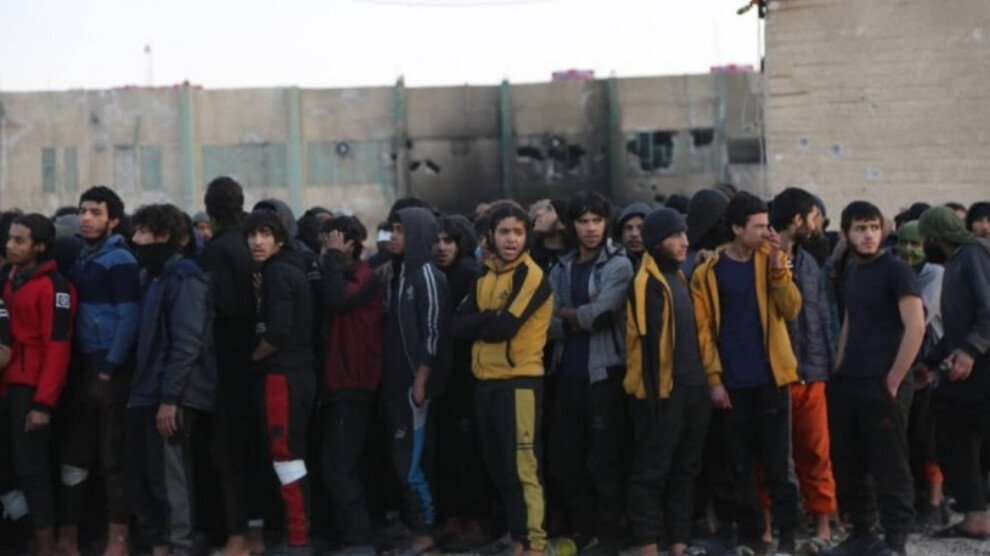 The Syrian Democratic Forces (SDF) operation launched in response to the ISIS attack on the Sinaa Prison in Hesekê's Xiwêran neighborhood on 20 January is still ongoing. Many ISIS fighters who attempted to escape from the Sinaa Prison and were stationed in the Xiwêran neighborhood were killed in the fighting as part of the operation. On January 26, the anniversary of Kobanê's liberation, almost a thousand ISIS members surrendered in Sinaa Prison.
700 CHILDREN
One of the most prominent concerns that arose as a result of the attacks were the children, whom ISIS referred to as Eşbal El-Xîlafe, which translates as "lion cubs of the caliphate." ISIS attempted to use the 700 children it had trained and placed in the region as human shields against the clean-up operation at the rehabilitation facility in the Xiwêran neighborhood where they are stationed. SDF issued a statement criticizing the use of children as shields, and attracted the public's attention.
SPECIAL ATTENTION FOR CHILDREN
These children were one of the reasons that the operations were carried out slowly. AFP and the BBC reported in the early days of the attack that they were being taken hostage by ISIS. Furthermore, while UNICEF raised the matter, SDF responded that it was bound by child protection agreements. The SDF advanced slowly and once again saved all of the children from ISIS.
CALL TO THE INTERNATIONAL ORGANIZATIONS
The Autonomous Administration of North and East Syria made numerous appeals to international organizations, particularly the United Nations, on this problem, requesting the development of a specific system for children of diverse nationalities, but these requests were always ignored.
Hundreds of children were brought to different rehabilitation clinics in Hesekê, reported the Mesopotamia Agency (MA), which also photographed the children rescued in the Hesekê attack. In the concerned statements made, it was reported that the children were not detained, but rather held for rehabilitation purposes. It was also stated that each country should take care of its own citizens and work together to build an international solution mechanism.